V.D.O. MAKERS – Visibility Doers for Organisations
V.D.O. MAKERS – "Visibility Doers for Organizations"
Training course,  26/05/2022 – 01/06/2022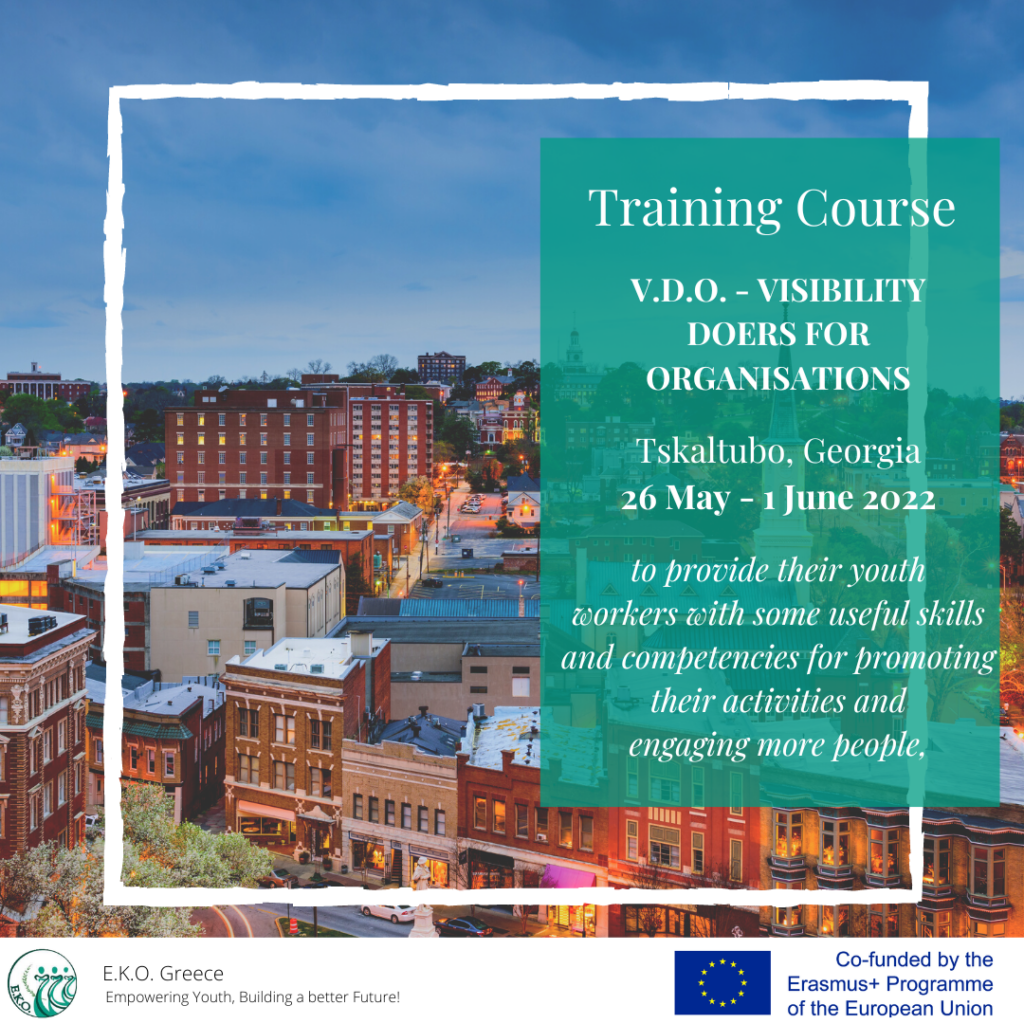 The training course V.D.O. Makers took place in Tskaltubo, Georgia between the 26th of May to the 1st of June, 2022.
During the training course, participants explored the world of video production in all its phases and had the chance to experiment and experience how to make the process sustainable and professional-looking without the need for huge and expensive equipment. After some days of activities and exercises, participants already put the acquired knowledge into action by producing videos for local organizations!
The training course gathered together 24 youth workers, teachers, trainers, and volunteers who belong to partner organizations from Georgia, Armenia, Poland, Greece, Croatia, Estonia, Italy, and Spain. 
During the training course, participants had the chance to:
Deepen their knowledge about media literacy;

Boost their and organizations' effectiveness in communication and promotion of social initiatives;

Acquire practical skills in all the stages of video production; 

Make the media production process sustainable, and at the same time effective and affordable for non-profit organizations;

Enhance teamwork and creativity skills under time pressure!
From the very first day of the training course, participants started to explore the world of video-making, and on each day of the project received different assignments to develop and improve their video-shooting and editing skills, while non-formal education methods used during the training course fostered participants' creativity and communication and collaboration skills. 
We, as EKO, together with the greek participants – Renata, Rasa, and Stefano – are really grateful to the trainer Fabio Meazza and the hosting organization RICDOG  for impactful training and for empowering our youth workers to improve EKO's digital communication! 
We are proud of the results and learning outcomes of our participants, and we are happy to share one of the videos made by our team member Stefano and other participants, during the training course!