General Information
In the context of Sol.E.D project our 2 Volunteers, Orges and Evi, were hosted by the organization "Intercultural Youth Dialogue Association-IYDA" in Bonn and its sister organization "NGO-NEST Berlin" and became part of their multicultural team.
As it is the case for every ESC project, each of our Volunteers had a designated tutor, who was their key reference point for task-related support, and a mentor who helped their smooth integration in the social and cultural life in Bonn and Berlin and facilitated their self-reflection and personal growth through this learning experience!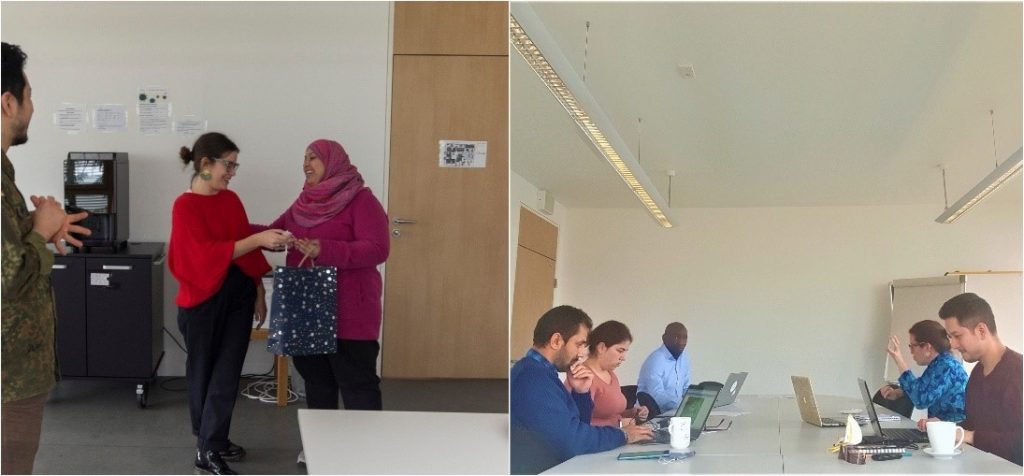 Activities
In the first few weeks of their placement, Evi and Orges got familiarized with the work environment and life in Germany, and started their Online Language Courses, while also exploring the city and building connections that helped them adapt and have a quality time in Germany.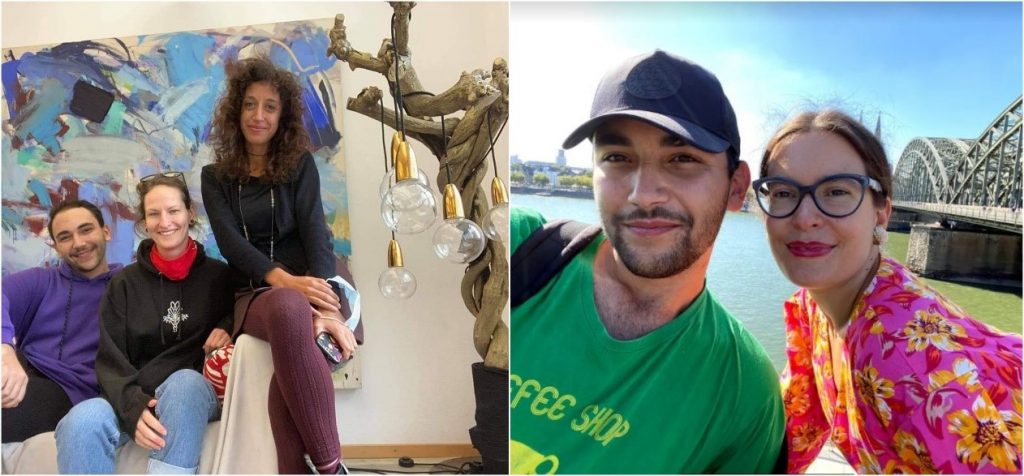 As time progressed, Evi and Orges rotated in different departments (Youth Mobility Department, Marketing and Communication Department, Research and Development Department, Capacity Building Department) to gain diverse experience and an integrated set of transferable skills to help them grow more independent!
Over the course of the project the Volunteers collaborated with multiple members of the team, reached out to the local community, built a network with local and European NGOs and other stakeholders, participated and organized many activities to promote the goals of the project:
Community needs analyses
Through questionnaires and focus groups, Evi and Orges could investigate environmental and social issues of great concern to young people (e.g. pollution, sustainability, climate change, Islamophobia, learning disabilities), and the relevant needs of the local community, so as to help the organization design tailored interventions.
Environmental education seminars and workshops
The Volunteers created the content, coordinated and implemented a series of seminars and workshops on several environmental issues, such as circular economy, sustainable practices and enterprises, climate change and green education. This process included multiple meetings with stakeholders (NGOs, public authorities, private sector) to discuss these topics (views on the concepts, challenges, good practices and methods of awakening citizens) and collaborate on the event organization. Due to the coronavirus measures these activities took the form of online events and webinars.
In addition, they organized seminars and open-discussion events on social issues relevant to the local community, as well as youth in Europe (e.g. Discussions on mobility, non-formal learning, intercultural dialogue and inclusion, a Webinar on the effects of Covid-19 in the operation of European civil society and a webinar on discrimination and Islamophobia)

Project management and design of various youth programs
In the context of their project, Orges and Evi had the chance to get involved in all phases of project management. They actively contributed to partner search and partnership networking, to the design and facilitation of non-formal education workshops, and to communication and dissemination activities (e.g. as creating advertising material, managing social media channels, managing websites), in the context of different Youth Mobility and other European Programs that concerned intercultural solidarity, integration of youth with learning difficulties and disabilities and social entrepreneurship ("Hate is not an Option", "STEP by STEP", "DIS-ACT" "EntreprenHour")
Promotion of European Solidarity Corps and Volunteerism
Evi and Orges developed a Volunteers' Guidebook and organized information events for young people about the main volunteering programs in Luxembourg and Germany, as well the opportunities available within the European Solidarity Corps. Through this our Volunteers aimed to promote the values of volunteerism, but also spread knowledge about the concrete opportunities available to young people at both the local and the European level.
Personal Project
In the middle of the project the Volunteers were called to work on a personal project concerning any topic of their interest that could address the needs of the local community, allowing them to go through the whole process of transforming one of their ideas into reality achieving actual impact on their environment.
Orges chose to write a project proposal for a Youth Mobility Project about environmental sustainability called "Eco-Future'' including environmental education and non-formal education!
"I enjoyed working on this project writing proposal because this required multi-tasking, and a continual use of knowledge about the environment and development of my skills. It is important that I find information aimed at effective practices, which are practices that have been proven to have produced positive results in the past."
Evi joined forces with the R&D department in the context of the creation of a new civil society network (Alliance for Global Development – AGD) and worked on the strategy development of the "Environment Protection" and "SDG awareness" Departments. She also prepared the content and coordinated the organization of an environmental workshop in the framework of AGD Academy, which was unfortunately cancelled due to Covid-19 restrictions.

NGO Capacity Building
In the final part of their Volunteering Program, Evi and Orges, utilized all the knowledge and skills they accumulated throughout their experience, by researching, preparing material and offering two different capacity-building workshops ("Fundraising & Grant Management" and "Proposal writing, Project Management & Effective Dissemination") for newcoming members of civil society.
End of the Placement
Upon their arrival back home, EKO had a "post-project" evaluation meeting with our Volunteers, in which Orges and Evi, were able to have an open discussion with us and overview their experience from a distance
"I would never change my ESC volunteering experience. I had a wonderful year and met wonderful people that they changed my life forever. Despite the fact of what occurred this year I am really grateful about my experience and I am looking forward to go back in Bonn and create more memories."
"My experience in the Sol. E.D project: Thanks to my voluntary mission, I was able to develop new skills, as I had the opportunity to work in many departments (Research & Development, Capacity Building Department), and gain new insights about myself and the world around me. Volunteering offered me as well the chance to learn about different nationalities and mentalities, as I have been working in a multi-cultural environment, to be resilient, to take initiatives, and develop a team spirit. Working as a volunteer helped me also gain practical experience in the field of environmental protection and education, explore possible career tracks and build a strong network. Getting to know my skills, discovering my true potential, as well as exploring new areas of interest thus increased my self-awareness. Moreover, this volunteer experience enabled me to find out how other people view me and my strengths. Last but not least, volunteering boosted my self-confidence as doing good for others, for the environment, and the community provides a natural sense of accomplishment."
During this meeting the Volunteers could also reflect on how they could utilize their experiences in their future pursuits for further education, employment or civil society engagement. Together we explored available possibilities in the context of different programs under the ESC or other contexts:
Erasmus for Young Entrepreneurs-EYE
As a follow-up, Evi has decided to participate in the EYE program and is currently implementing her program in the Dutch organization, Stichting yEUth, while Orges has found his experience very useful in the interviews during the search for a job.