Shared stories and experiences define who we are and what we are building in this society. Check out some of our participants' stories to know what we do. It is personal, it is valuable and it gives you an inner perspective from external actors.
I had a wonderful 12-month experience in Madeira Island of Portugal, between 2020-2021. Even though that year was challenging for humanity, we still had experiences full of color, music, nature, and friendship. 
There, in my personal project I was helping in the Ecological Park of Funchal, which is the capital of the island. The main tasks I decided there were to help in the reforestation program, and the environmental education center. This project was especially helpful to me, as I had the chance to grow more professionally. As I had completed a bachelor's degree in Biology, my volunteering work there gave me the chance to practice more of my knowledge and to develop new skills. This project was also a reason I pursued to continue my studies, and right now I am doing a master's degree in Ecology.
There is a lot that I could say for my experiences there, but none of the words could describe what I lived there. Just what I know surely is that Madeira will always stay in my heart, and the friends I made are like my second family. I am incredibly grateful for the chance that was given to me, as this experience was one of the best I ever had in my life. I am also thankful to EKO for accepting me for the project, and for helping during the difficulties of COVID-19 pandemic. I really recommend everyone to have at least one ESC experience!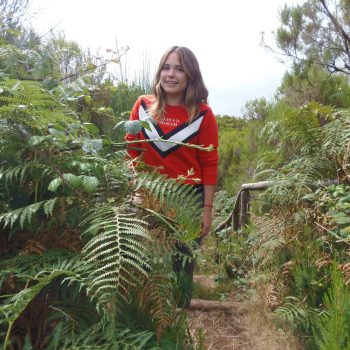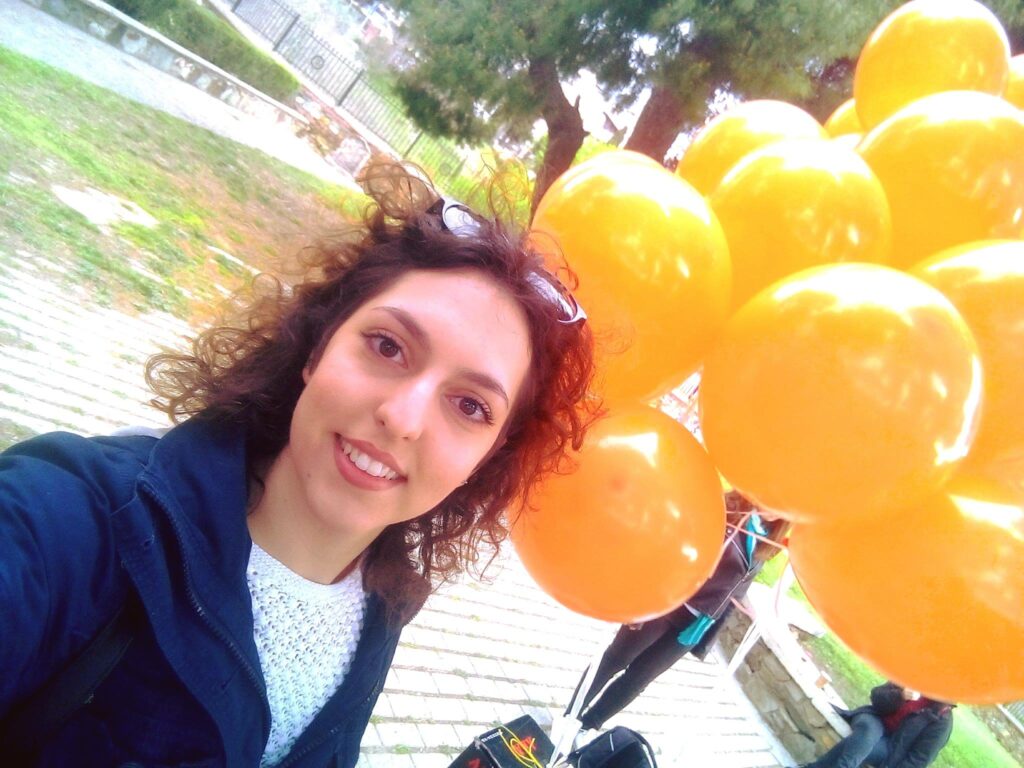 First of all I would like to say that entering the ESC world is such a great opportunity and everyone should do it! My whole project was amazing and was really interesting, because I had the chance to learn and see new things and all that because of the ESC experience. Ιn general Ι was able to learn how such a big organisation works and deals with a lot of different kind of projects. I learned how the office itself is organised and how an organisation deals with stressful periods. I also got to know the project cycle management side of the Erasmus+ Programme. I walked around the city of Sassari, found many nice places to visit and with the rest of the volunteers I explored more parts of the island during my free time. One of my best moments was being an organiser and trainer at the same time for an Erasmus+ mobility that we were hosting in Sassari. So definitely, it was an enriching experience for me, I also had the chance to write a personal project which was approved and I accomplished a lot of diverse and according to my plan tasks. I would like to thank EKO and especially Miss Kitty and Eliana for all their support for the whole time period since when I was in the project COVID19 started and evolved but everything went well and I have only good memories to remember. Thanks of course to Mine Vaganti for being also a great school for me to learn so many things and to explore more myself and develop my personal skills. It was a unique experience that I will remember forever!
If I was asked to describe my experience in one word, for the year that I spent in Sardegna of Italy, that would be definitely "lifechanging". Taking part in the project "ISLANDS4FUTURE" as an ESC volunteer for a whole year was something "risky" for me since I had no such previous encounter. However, this European Solidarity Corps programme was simply more than enough to help me broaden my horizons, get to know people with different backgrounds, gain knowledge on different topics, get accustomed to a new culture, travel a lot and even learn how to properly act in a working environment full of international colleagues. During the project, I took part in many projects, activities and local workshops mainly related to other European projects followed by social cause and impact that further enriched my skills. But what I really liked out of this project was meeting young people from different countries and making strong friendships as well as interacting with minorities through local workshops for a greater cause. After all, it's all about inclusion and this is the message I would like to convey to future or even sceptical young candidates.
P.S. A HUGE "Thank You" to EKO Greece and its members for this unique and unforgettable experience!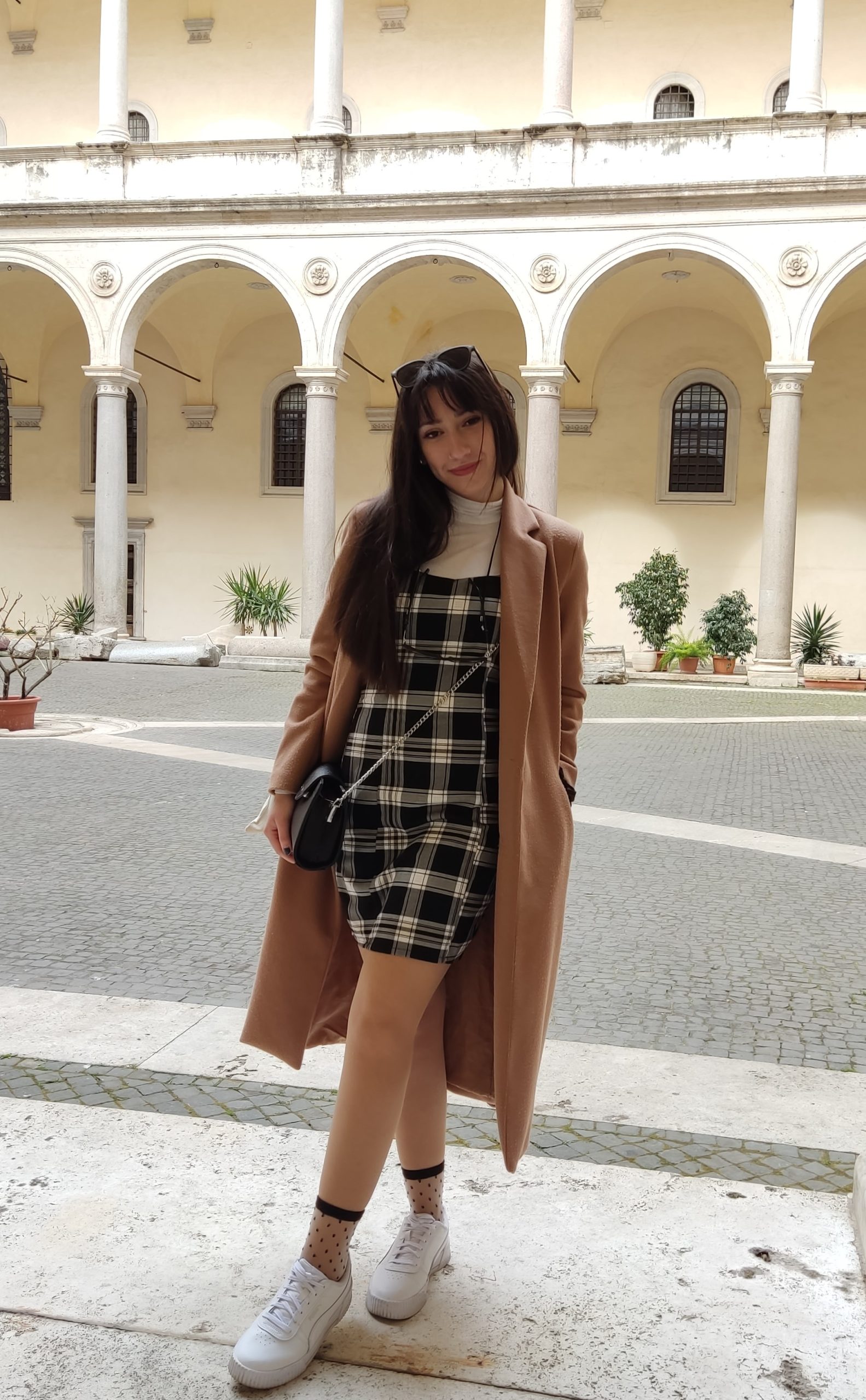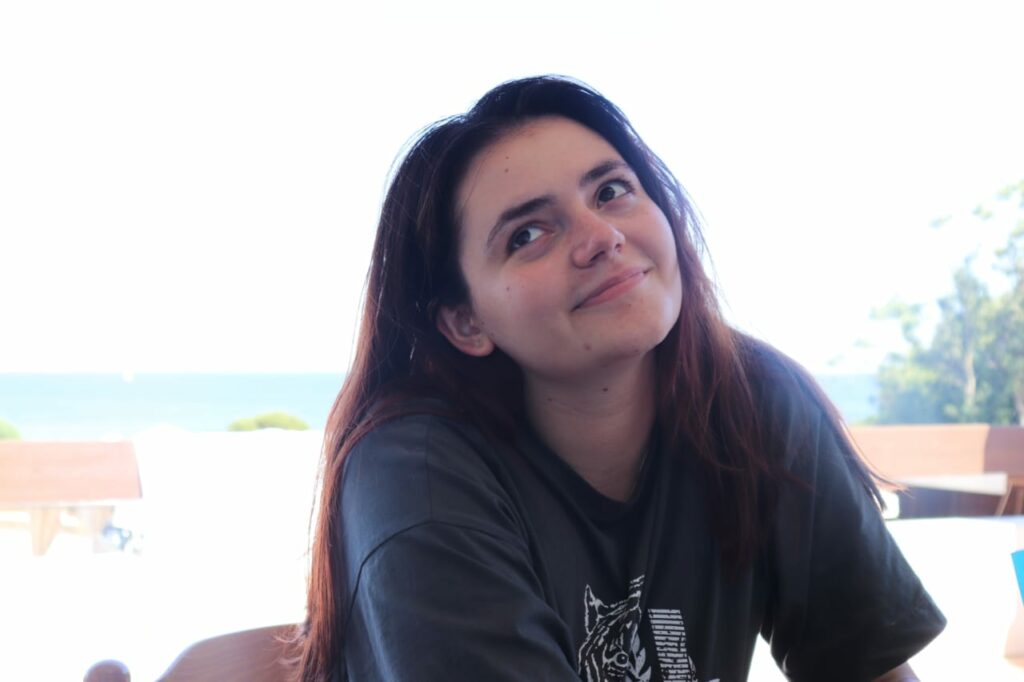 "Taking part in the "School of Opportunity and Change" project as a volunteer was a big change for me as a person. I remember after almost 2 years with COVID-19 and online classes I felt like I needed a change, so that's why I decided to go to Sassari, Sardegna for 9 months. Through various projects we were implementing, I got the chance to learn more things, to meet new people from many different sides of the world and actually do something. I took part in projects and activities that gave us the chance to interact with young people and minorities. It was interesting because while we were teaching them new skills, I was actually developing them myself, like being more confident, more open minded and more group oriented. Through this experience I got the chance to see and meet different places of the world that before existed only in my mind and my phone's screen. My participation in the European Solidarity Corps volunteering program made me accomplish many things that I thought were not possible, and become a new person."
"During my European Solidarity Corps volunteering experience in Sardinia, Italy, I gained so many important experiences. Not only did I learn to get out of my comfort zone more, be more communicative, but also I gained important skills that are going to benefit me in future workplaces. I got the opportunity to work on a lot of very interesting and very diverse projects while volunteering, with many people that I couldn't have met if it weren't for this project. 
Working with people from different countries, I learned many things about different cultures, as well as different mentalities and work ethics. I learned to adapt to different situations, and make the most of my experiences! In addition, I made many new friends and traveled around the island of Sardinia. This was an experience I will never forget!"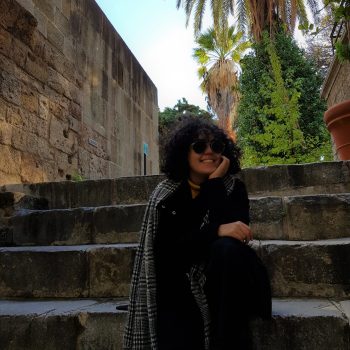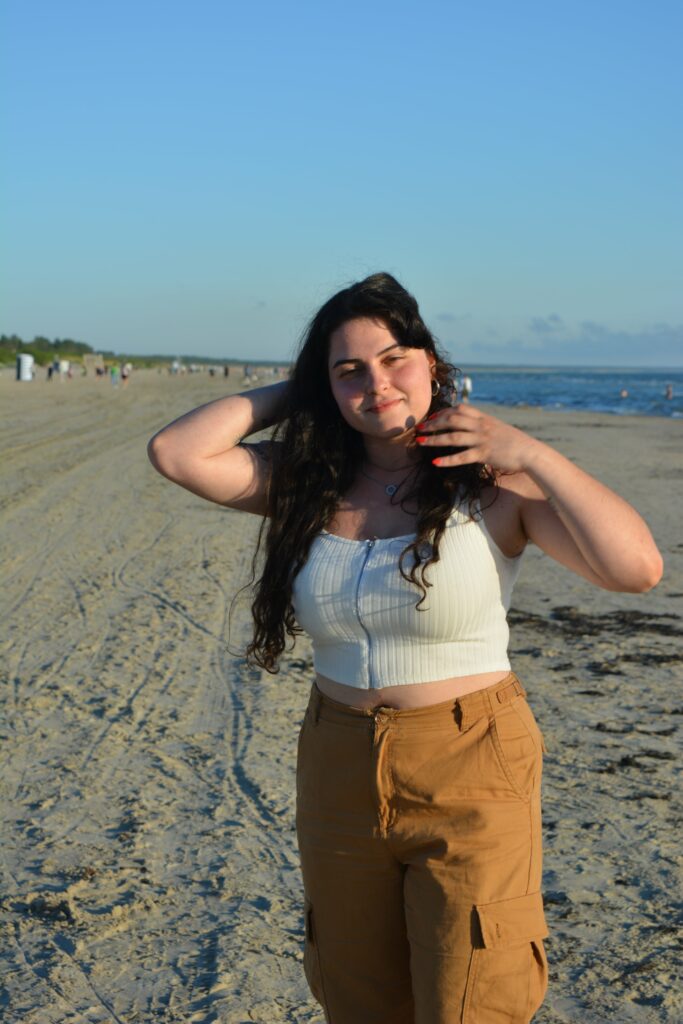 "My nine month ESC experience in Spain was really eye opening. After having engaged in voluntary activities related to environmental activism, English teaching, video making, workshop facilitation and other (local & online) events, I can confidently say that it was fantastic. I obtained many soft skills, met people from various cultural backgrounds and made friends for a lifetime!"
"From September of 2020 until the end of June 2021, I was an ESC. Volunteer in Ferrol, and I can admit that it was one of the most valuable experiences in my life so far. Even if it was the Covid-19 Era, during these 9 months I had such an amazing time. I discovered myself, I met special people, I overcame fears, I traveled a lot and I worked on many different things which made me understand clearer about the career path that I want to follow.
Specifically, I took part in many environmental actions, I was supporting my hosting organization with daily tasks, I applied for my own projects, I made ESC promo videos, I worked in many team projects, I interviewed future ESC candidates… and many more!!
I feel really grateful for taking part in this specific project and thanks to EKO and Xeracion which gave me the opportunity to live this unique experience and make me what I am right now.
If you are thinking of becoming an ESC volunteer, don't overthink, just DO IT!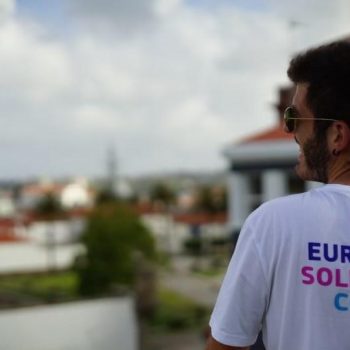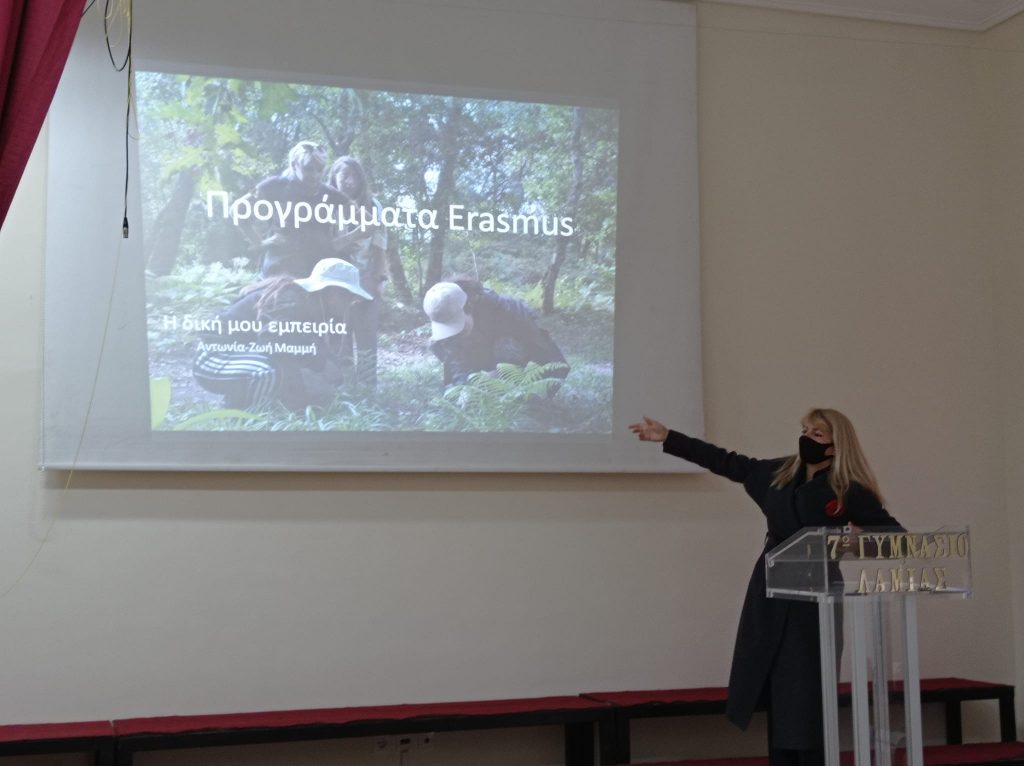 "This morning, I held a presentation in my school to share the project Lusco Fusco. Due to restrictions of COVID-19 all measures were taken and I presented it only to the teachers. During the last month I have shared some of the project's topics in all classrooms (talking to each classroom individually). Most of the teachers and students were enthusiastic about the goals and achievements of the project and said that this will be an inspiration for future participation in such Erasmus programs. Thank you all for the amazing experience!!!"
"My experience in the Sol.E.D project: Thanks to my voluntary mission, I was able to develop new skills, as I had the opportunity to work in many departments (Research & Development, Capacity Building Department), and gain new insights about myself and the world around me. Volunteering offered me as well the chance to learn about different nationalities and mentalities, as I have been working in a multi-cultural environment, to be resilient, to take initiatives, and develop a team spirit. Working as a volunteer helped me also gain practical experience in the field of environmental protection and education, explore possible career tracks and build a strong network. Getting to know my skills, discovering my true potential, as well as exploring new areas of interest thus increased my self-awareness. Moreover, this volunteer experience enabled me to find out how other people view me and my strengths. Last but not least, volunteering boosted my self-confidence as doing good for others, for the environment, and the community provides a natural sense of accomplishment."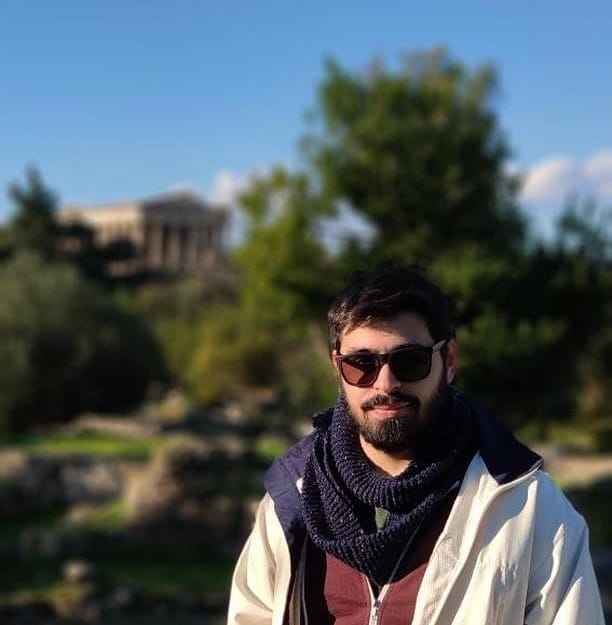 "I still remember when I applied for the Sol.E.D project and the doubts I had about my application. After my approval, I was not sure if I wanted to travel to Spain cause at the same time, I was a bit afraid due to the Covid-19 situation. Finally, I had to do the project online due to the covid restrictions. My participation in this project helped me in my self-reflection process. I became more aware of myself, and I know in which fields I am more capable of. Though my whole ESC activity was online in Greece, my everyday meetings with the the organization and the involved locals, increased my awareness of local culture heritage and its place in the world. It helped me understand cultural diversity. During the 4 months of my project, I was able to turn my ideas into action, to be more creative and innovative by using a lot of new digital platforms. Finally, working in an ESC environment even though it was online, it gave me the chance to improve my English level. For all these reasons, I would like to thank all members of "EKO" and "Viaje a la Sostenibilidad" for considering me as a part of the ESC family and of course my fellow volunteers for helping me in everything I needed and for making this project unforgettable. Although the project was fully done online, the whole experience I have gained is very memorable and distinct."
"It is said that people usually participate in a European Solidarity Corps (ESC) program, before or after starting their professional career. I belong to the second category. I was 28 years old when I applied to participate in an ESC Volunteering program in Spain, having already lived in a foreign country in the past. My main motivation was (what else?); The country and the language. I already knew some Spanish and I wanted to develop it, but I did not imagine that, in the end, I would gain so much more than what I expected. I stayed in the program for 8 months, about 6 months of which in Zaragoza, where I helped at the local school and joined many activities of the NGO that hosted us.

The memories that accompany the moments we spent in Zaragoza are rich, and so are all the benefits we reaped  from that experience. Personally, I have improved my Spanish, developed and undertaken initiatives aimed at preserving and protecting the environment, as well as initiatives for the integration of disadvantaged social groups. My participation experience in the ESC volunteering program was vital for my professional and personal development since it served as a solid foundation in my next professional step but also helped me cultivate a stronger European identity.

P.S. A big "Thank you" to EKO Greece (Mrs. Kitty and Eliana), as well as to the Spanish NGO Viaje a la Sostenibilidad for their great support in the challenges and difficulties of the previous year."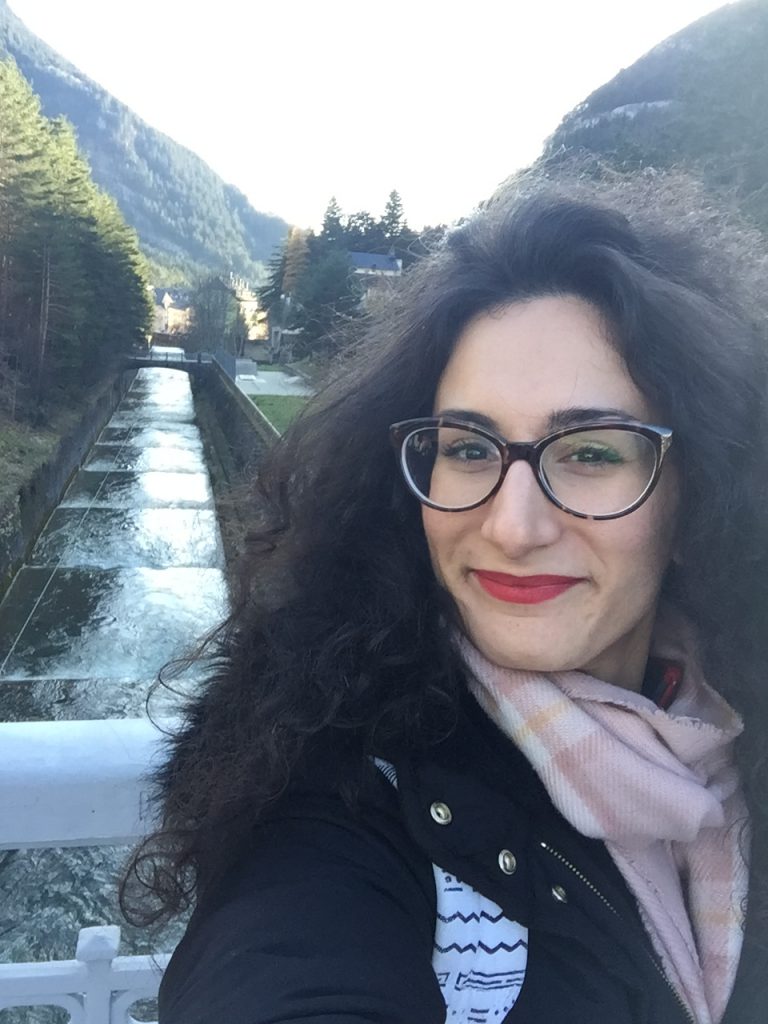 "This Erasmus+ project in Greece was one of the best memories. Especially because of this girl in photo, my friend, and even though i don't talk to her much right now, she is the best moment of this project for me. Didn't feel that appreciate and happy for a while. So i'm always thankful for this project and this opportunity to meet new people especially Julia from Slovakia:) miss you!"
"It was great to participate in Green Cities Exchange, one of Erasmus + projects in 2018. During the exchange I learnt many valuable aspects about environmental challenges. I shared my experience about green startups as a cofounder at "Visit North Jordan" a project for ecotourism with more than 60 participants from 8 different countries. 

Now, I'm North Region Youth Corner Supervisor at the Ministry of Youth – Jordan. We have established "Water and Environment Community" to enhance youth initiatives and to emphasize on looking for new creative methodologies to overcome obstacles the world is facing, especially in agriculture, water, environment and tourism."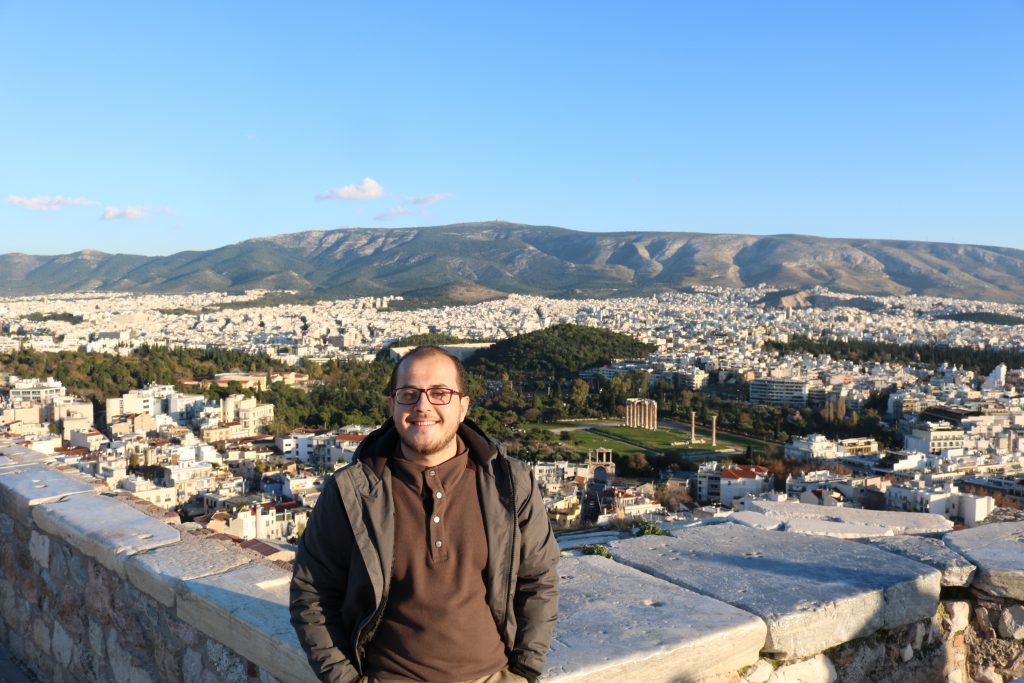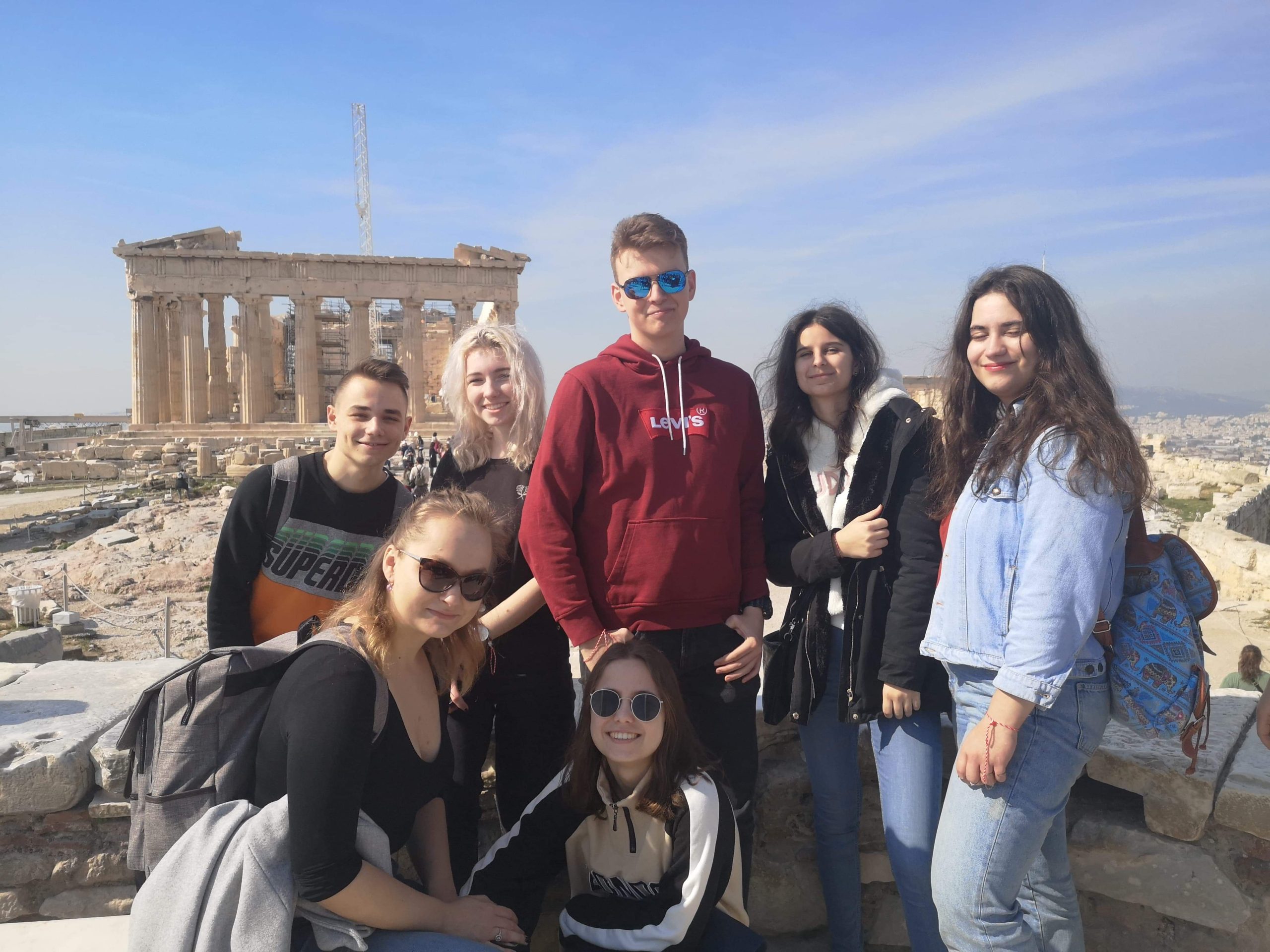 "During this Erasmus project in Greece, we've gone through some unforgettable experience, seen amazing historical places with goosbumping atmosphere, learnt a lot of new things about participating countries and the topic but most importantly we've made new friendships.

It was an experience I won't ever forget."
In addition to our online classroom, we also offer an option to take part in a live classroom. It takes place in our vast campus located in Westfield, London. Here you'll be able to use the most up-to-date facilities and computer equipment.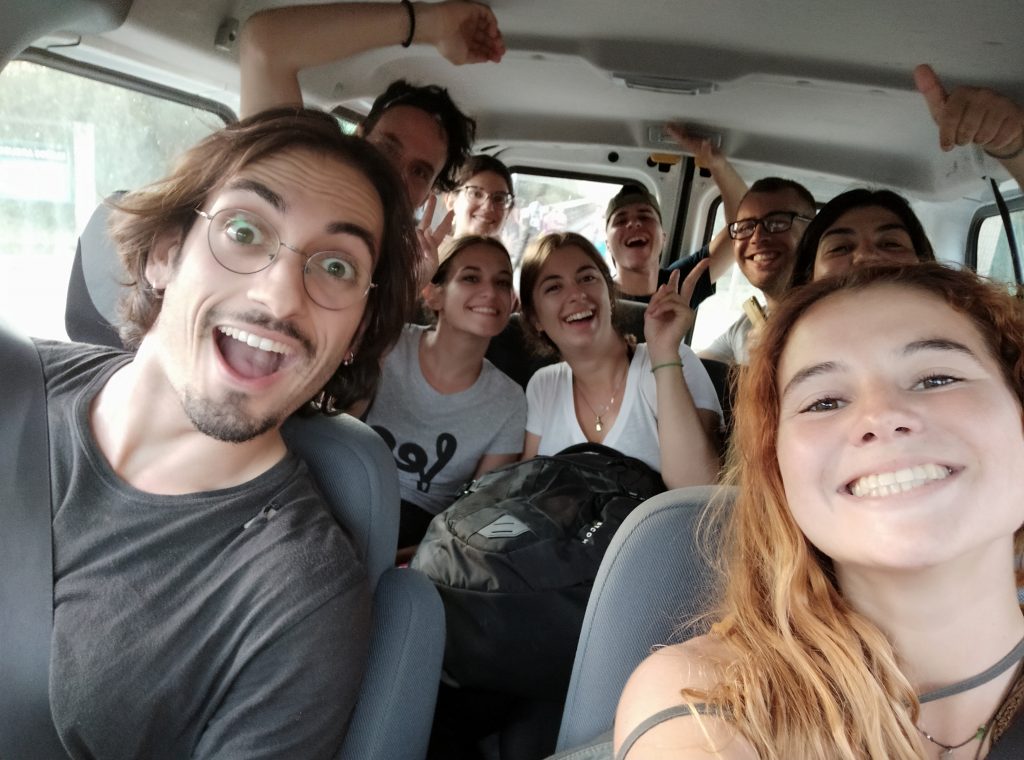 "Erasmus+ has been a daring adventure in my life, experience that changed my perspective about the world and all the diverse people and cultures in it. It is indeed an experience worth living!"