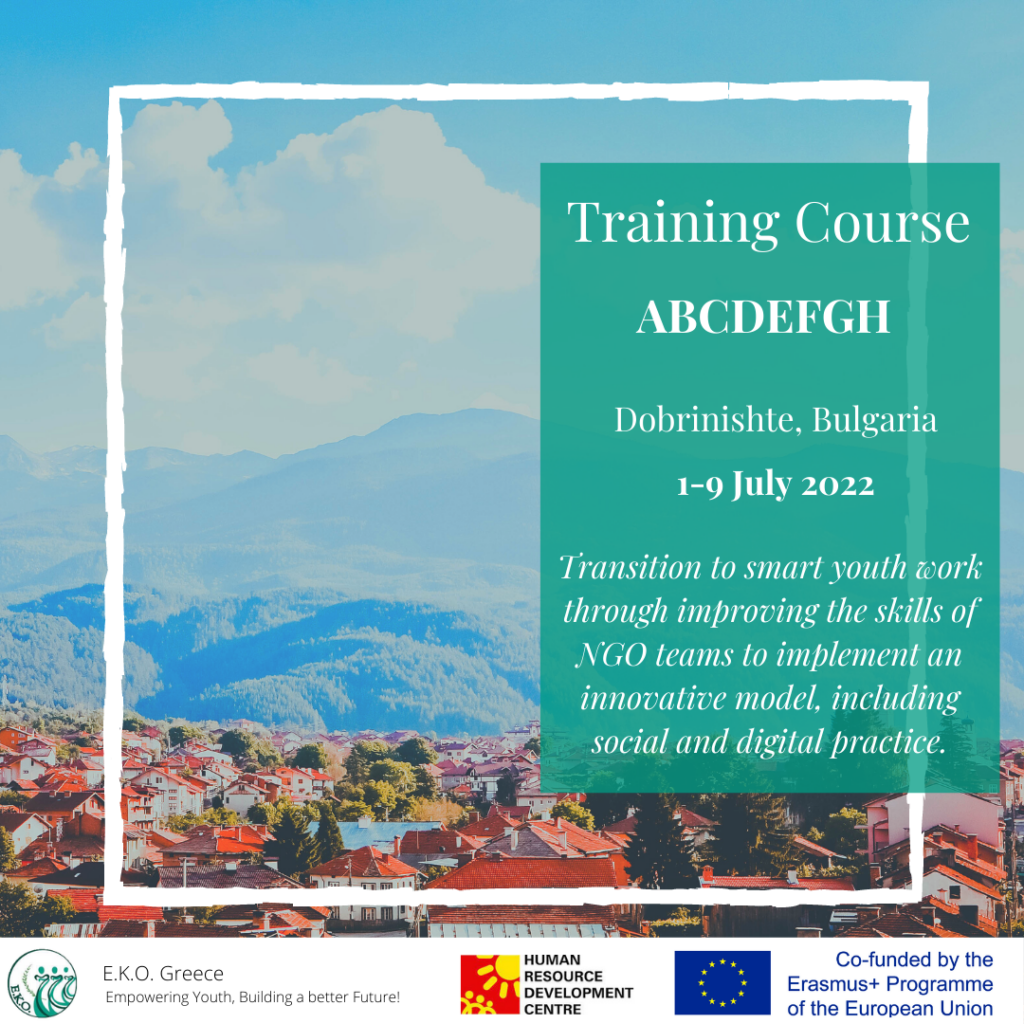 PROJECT SUMMARY: Transition to smart youth work through improving the skills of NGO teams to implement an innovative model, including social and digital practice, based on personal development and effective (digital) communication and aiming to equalize the opportunities for active youth participation.
PLACE AND DATE: Dobrinishte – Bulgaria  1 – 9 July 2022     (7 days)
TRAVEL DATES:  1/07  (arrival)/  9/07    (departure)
PARTICIPANTS: 27  (3 per country from each organization)
ADDITIONAL INFORMATION: 
3 online Sessions June '22
2 Online sessions follow up August-September '22
** The project covers 100% of accommodation, meals, local transportation and travel tickets (based on Erasmus+ Distance Calculator: maximum 140 EUROS for a round trip or 170 EURO for GREEN TRAVEL).
COUNTRIES: Bulgaria, Belgium, Cyprus, Greece, Spain, Portugal, Romania, Poland, Hungary
LANGUAGE: The working language will be English
OBJECTIVES:
– Aiding NGO teams and youth workers in overcoming the negative impact of the pandemic, rethink the new reality, inc. war, and rediscover their own mission
– Increasing the knowledge and skills for implementing innovative approaches and practices for personal
development and effective strategies for (digital) communication (storytelling) and engaging.
– Creating an environment (off- and online) for exchanging experience and good practices for quality youth work
– Promoting intercultural cooperation and working in a network when looking for solutions for motivating and supporting youths from risk groups and their digital inclusion.