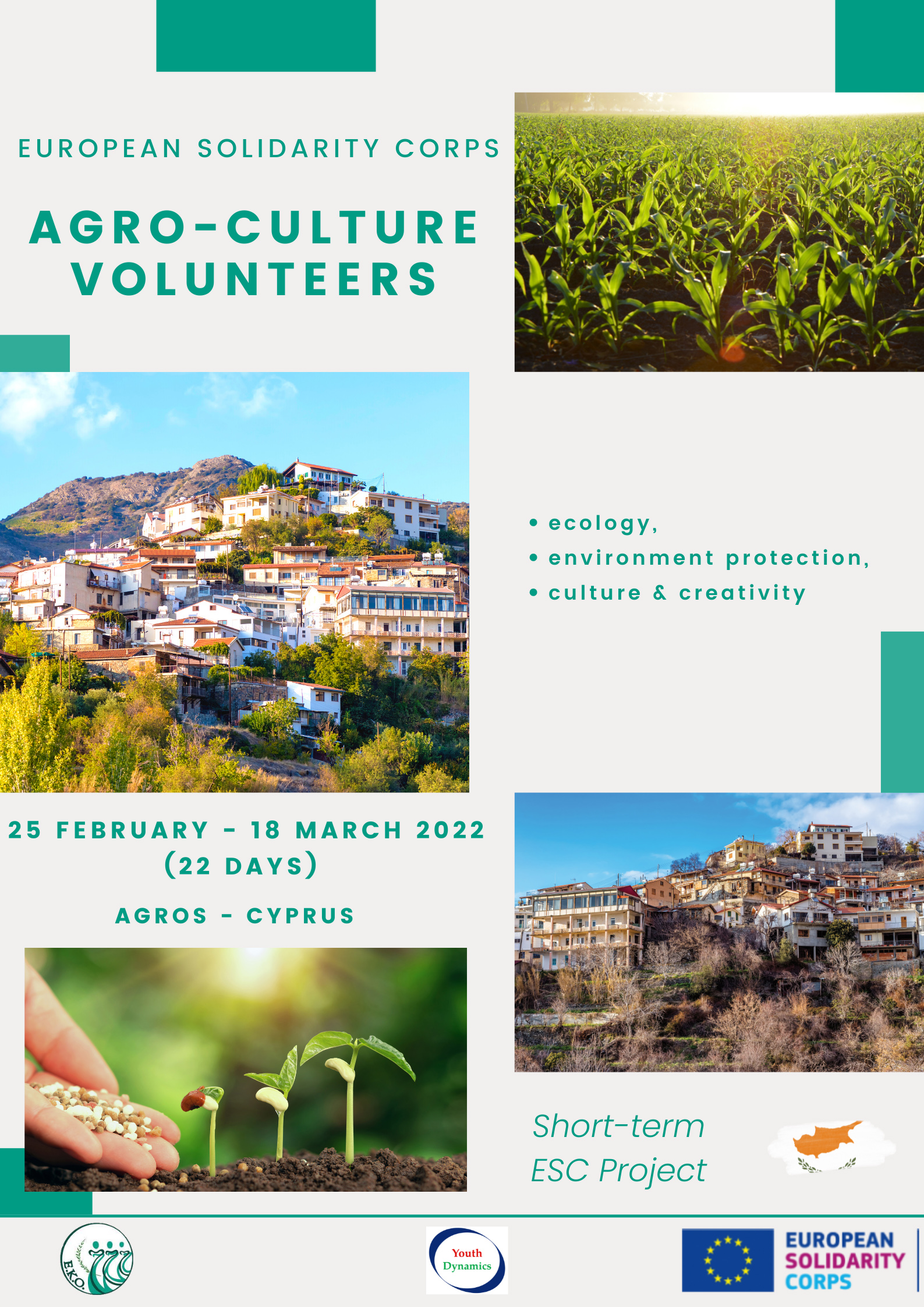 TO APPLY FOR THE PROJECT, CONTACT US AT info@ekogreece.com
ACTIVITY DESCRIPTION: "Agro-culture volunteers" is an ESC project of Youth Dynamics that will organised in Agros between 25/02/22 – 18/03/2022. In the project will take part 30 volunteers with fewer opportunities from 5 different countries.
Topics of the project: ecology, environment protection, culture & creativity.
ACCOMMODATION, FOOD AND TRANSPORT ARRANGEMENTS: Participants will be lodged in youth hostel in Agros village which is located in Troodos mountain area in the heart of Cyprus (www.agros.org.cy).
The hostel offers double and triple rooms with share bathrooms.
—
50€ PARTICIPATION FEE
—
PLACE: Agros, Cyprus
DATE: 25 February – 18 March 2022 (22 Days)
HOSTING ORGANISATION: Youth Dynamics
INSURANCE: The volunteer will be cover by a Cigna Group Medical and Non-Medical Insurance Plan that is covered by found of ESC project.
TRAVEL: For grant support to travel costs in the ESC programme, travel distances must be calculated using the distance calculator (https://ec.europa.eu/programmes/erasmus-plus/resources/distance-calculator_en)