Covid 19: incubator for innovations and solutions in the NGO sector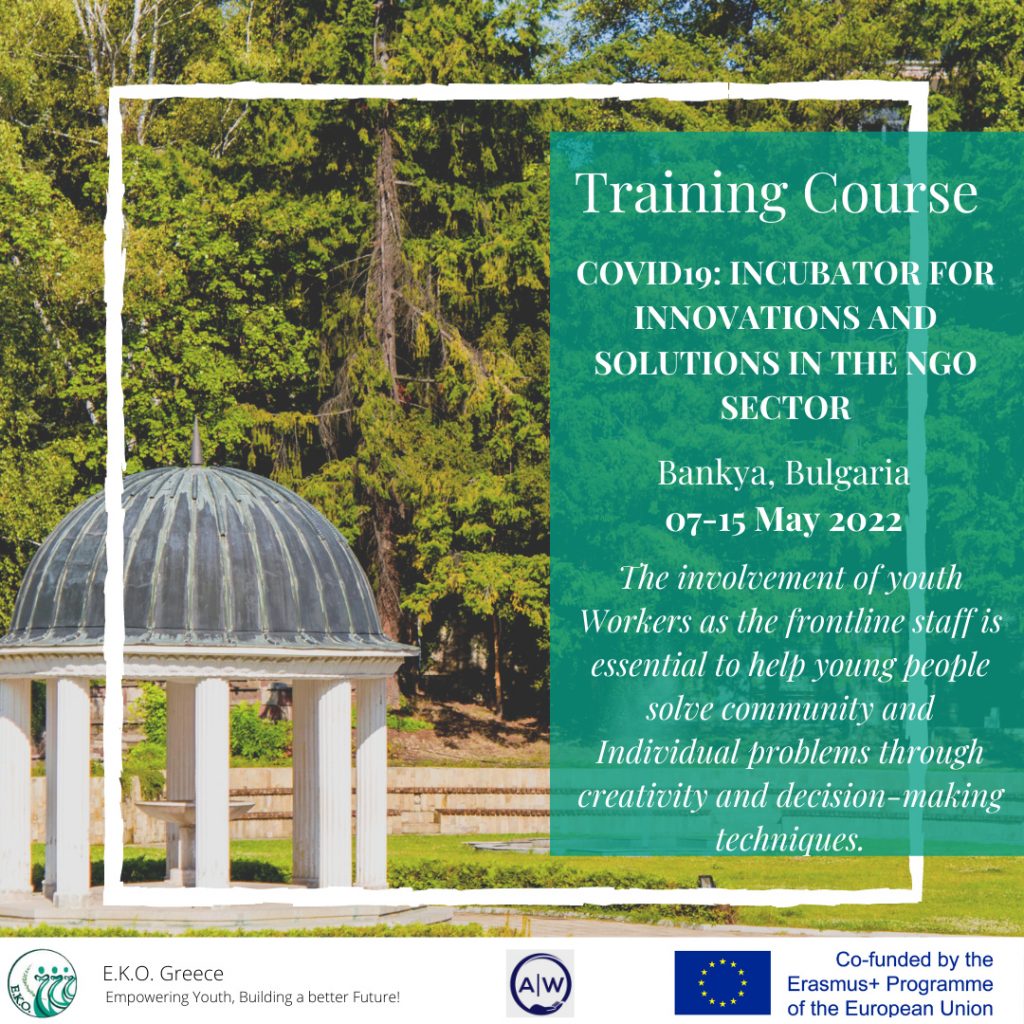 PROJECT SUMMARY: Walktogether Bulgaria will join forces with 5 Youth NGOs to create during a training course 1 design thinking youth map for Youth NGOs, interested to learn step-by-step how to facilitate creative problem-solving "incubators" with the young people from their communities to find solutions to a variety of challenges. As the name suggests, the design thinking map will contain an extended digital map with step-by-step instructions, structured brainstorming methods, problem-solving, and decision-making techniques to be
used by Youth workers in online/offline brainstorming with Young People.
!! PARTICIPATION FEE: 20 EUROS !!
PLACE AND DATE: Bankya, Bulgaria 7 – 15 May 2022 (9 days)
TRAVEL DATES: 7/5 (arrival)/ 15/5 (departure)
PARTICIPANTS:25  (5 per country from each organization)
** The project covers 100% of accommodation, meals, local transportation and travel tickets (based on Erasmus+ Distance Calculator: maximum 275 EUROS for a round trip).
COUNTRIES: Bulgaria, Greece, Romania, Serbia and Croatia
LANGUAGE: The working language will be English
OBJECTIVES: O1: To expand the current network with creative youth workers from 5 Youth NGOs who acquire the know-how, skills and tools to facilitate "innovation local incubators" using the design thinking youth map, during a 7 days training course on "creativity, design thinking, and innovation".
O2: To support Youth NGOs to adapt their services and local interventions to the new challenges imposed by pandemic through 1 innovative tool and demo-local workshops.
O3: To promote different approaches of innovation in Youth NGOs through a collection of 5 podcasts with them, on the topic "Creativity Unleashed" in order to inspire youth to take action in their communities.