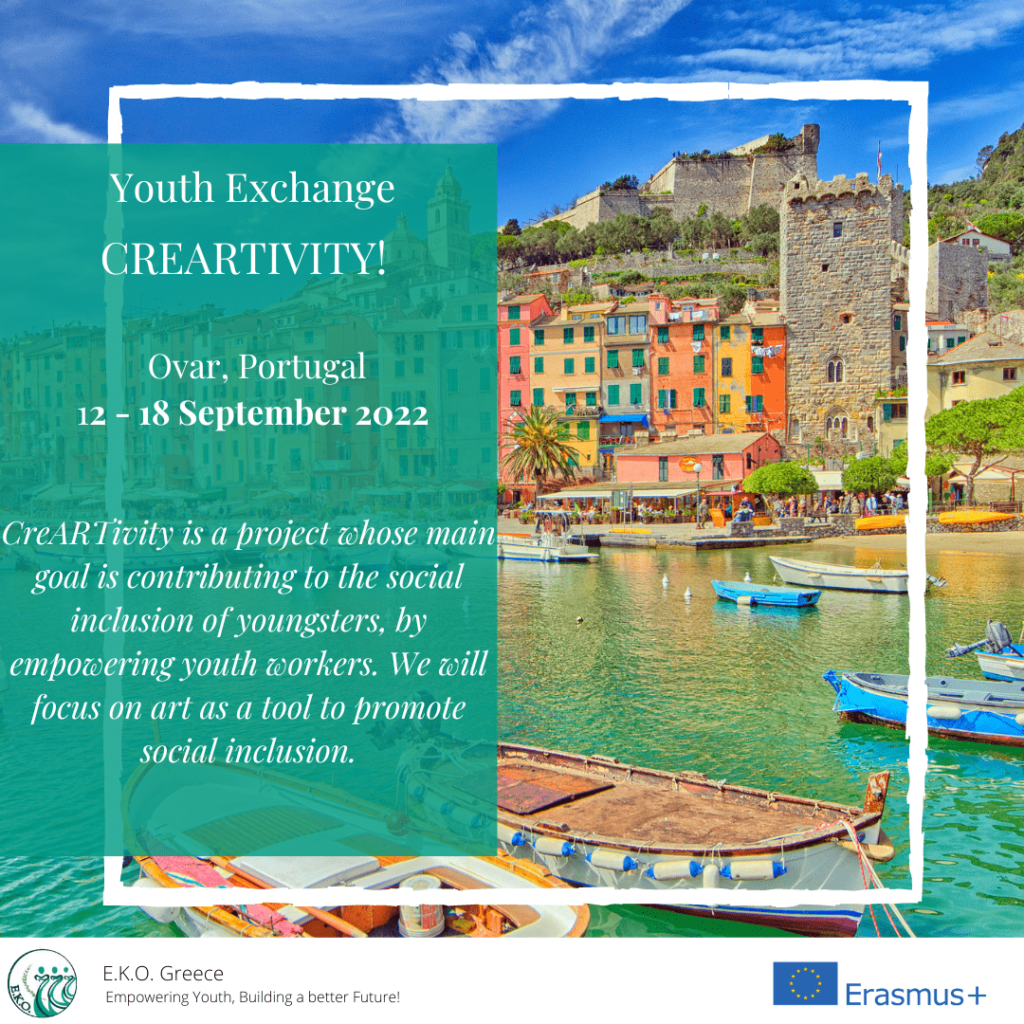 !! PARTICIPATION FEE: 50 EURO !!
PROJECT SUMMARY: CreARTivity is a project whose main goal is contributing to the social inclusion of youngsters, by empowering youth workers. We will focus on art as a tool to promote social inclusion. 
PLACE AND DATE: Ovar, Portugal 12-18 September 2022 (7 days)
TRAVEL DATES: 12/9 (arrival) / 18/9 (departure)
PARTICIPANTS: 24 (3 from each organization)
** The project covers 100% of accommodation, meals, local transportation and  travel tickets (based on Erasmus+ Distance Calculator: maximum 360 EUROS for a round trip).
COUNTRIES: Greece, Portugal, Spain, Italy, Lithuania, North Macedonia, Croatia, Romania & Slovakia
LANGUAGE: The working language will be English
The participants of this exchange should have strong interest & incentives to participate and disseminate the outcomes of this program. They should be concerned about social and cultural frameworks, open-minded and committed to the full length of the project, as well as eager to extend their knowledge and tolerance to diversity!