EUROMED NETWORK OF CIVIL SOCIETY YOUTH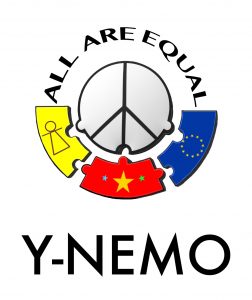 The "EuroMed Network of Civil Society and Youth" project was a transnational initiative for seventy (70) young people aged 18–30 from eleven (11) different countries (Bulgaria, Croatia, Egypt, Greece, Jordan, Italy, Poland, Romania, Spain, Tunisia and Turkey). This Youth Exchange project took place in Athens, Greece from October 15 to 21, 2017 and was planned, organized and coordinated by EKO.
During the project the participants engaged in mutual exchange of ideas and own experiences about participation in Civil Society and initiated a mature dialogue concerning organizational matters, challenges, benefits and opportunities linked with the creation of a large-scale Network of Civil Society Organizations, with shared visions and initiatives. Cultural visits in Athens provided the participants with an important insight into the Greek culture, history, political system, and everyday socio-economic life of Athenians. Through a series of intercultural nights the participants got to know and appreciate each other's culture.
An experience shared by all participants was the discovery of the many similarities among our cultures and the realization that what is fundamentally human can make a culturally diverse Network strong and effective. That became evident by the smooth collaboration, the fruitful discussions and the many friendships developed among young people with different backgrounds.
Thus, the objectives of the project were achieved with great success and the ultimate goal of launching a broad and dynamic Network of Organizations with similar insights and expectations was met. The leaders of all participating organizations agreed on and signed the establishing statutes of the NETWORK, giving it the name Y-NEMO. All partners agreed to continue their collaboration in future projects with related content, as the experience derived from EuroMed was considered as extremely valuable for all.
[photoblocks id=12]