#EUSustainableMobility – Engaging Society for Sustainability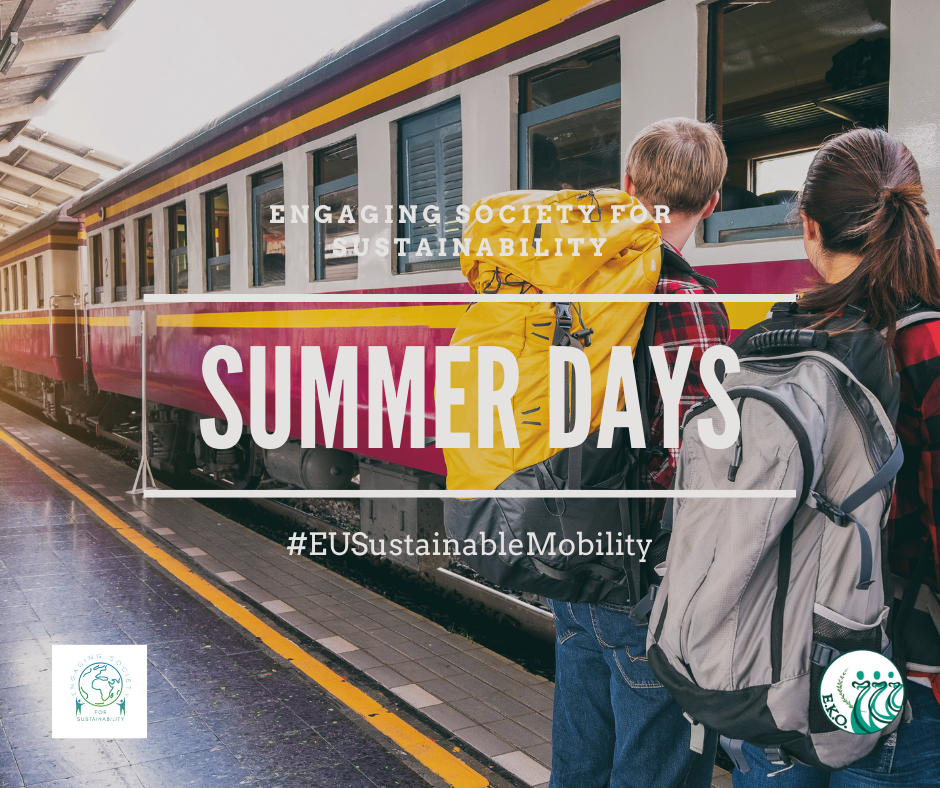 #EUSustainableMobility SUMMARY:
Engaging Society for Sustainability (ES4S) is the first Brussels based think-tank active to foster a more sustainable behaviour at global level. As those are the last months of the #YearofRail, they have launched our third #EUSustainableMobility campaign – in collaboration with Eurail – in which we request young people from Greece to join the efforts on making mobility more sustainable by responding to our survey with their habits, beliefs, and intentions.
By joining the campaign, participants between 18 and 35 are eligible to win 1 Interrail Global Pass and a discounted ticket for a travel buddy to travel around Europe (between Summer 2022-2023), provided they submit an innovative idea and creative picture within the framework of sustainable mobility (please refer to the attached power point presentation for a complete overview of the project).
PLACE: Europe
PRIZE: 1 Interrail Ticket for Free + Discount of a second ticket
PARTICIPANTS: Young people aged 18‒35 
More information on Youthwise activities, selection criteria, application procedure, details on the jury, terms of appointment, and profiles of the 2021 Youthwise cohort can be found here. We have also attached a flyer that will provide you with more guidance and information.
HOW TO PARTICIPATE