FACILITATING THE POWER – TC
Facilitating the Power
Training Course,  1 – 8 September 2022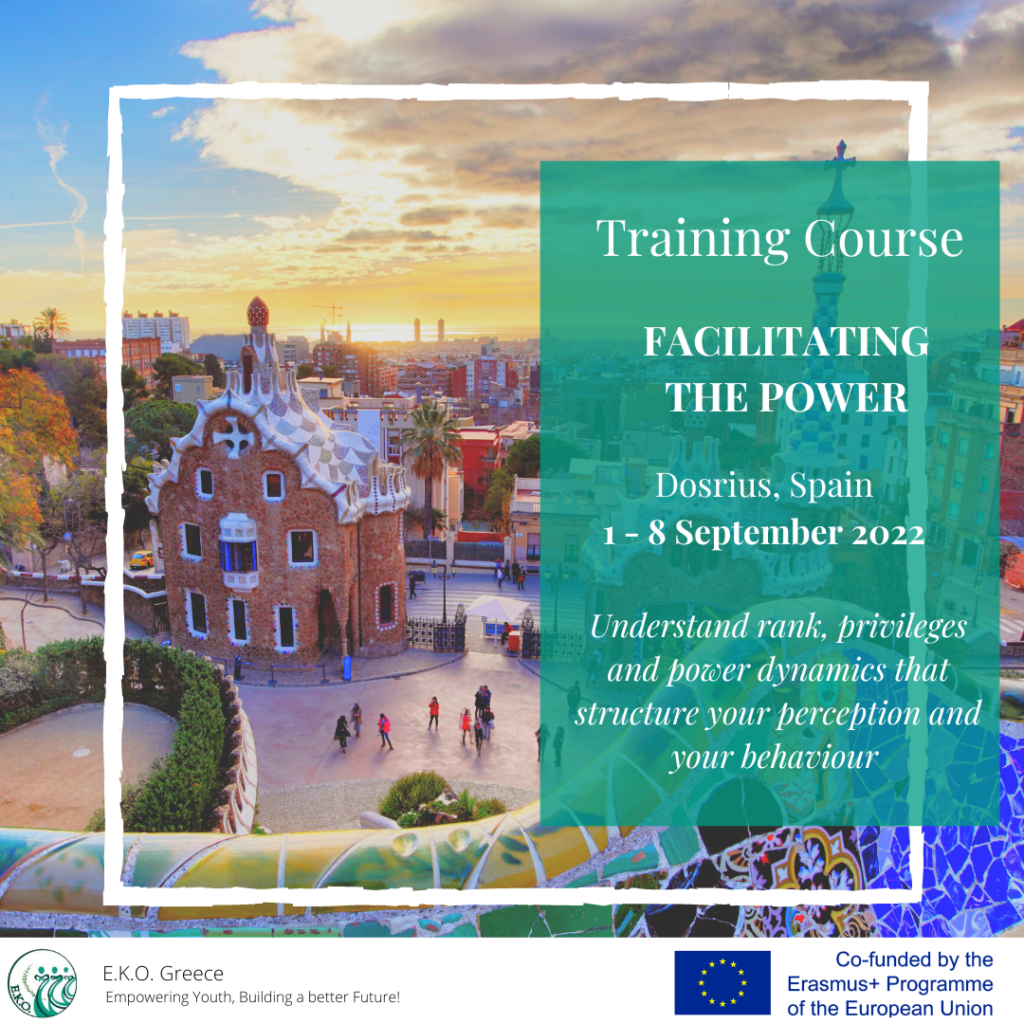 A project under the title "Facilitating Power" took place in Dosrius, Spain, between the 1st to the 8th of September, 2022, and was hosted by La Lluerna.
Participants from Turkey, Italy, Portugal, France, Ukraine, Moldova, Spain, Georgia, and Greece gathered together to:
Understand rank, privileges, and power dynamics that structure your perception and your behavior;
Understand and develop a plan to improve the power dynamics in your organization;
Learn how power is related to conflict;
Get a deeper understanding of the underlying dynamics of racism, sexism, classism, lgtbfobia, and exclusion to minorized groups in general;
Get a new understanding of human relationships;
Learn a new approach to facilitate.
During the training course, participants explored the topic and achieved the set objectives of the training through different activities, based on  Process Work Psychology and Social theater methodologies.
As EKO, we thank all the members of the Greek team – Rasa, Panos, Themis, and Katerina, for their motivation, participation, and willingness to bring the learning outcomes to their working environment!