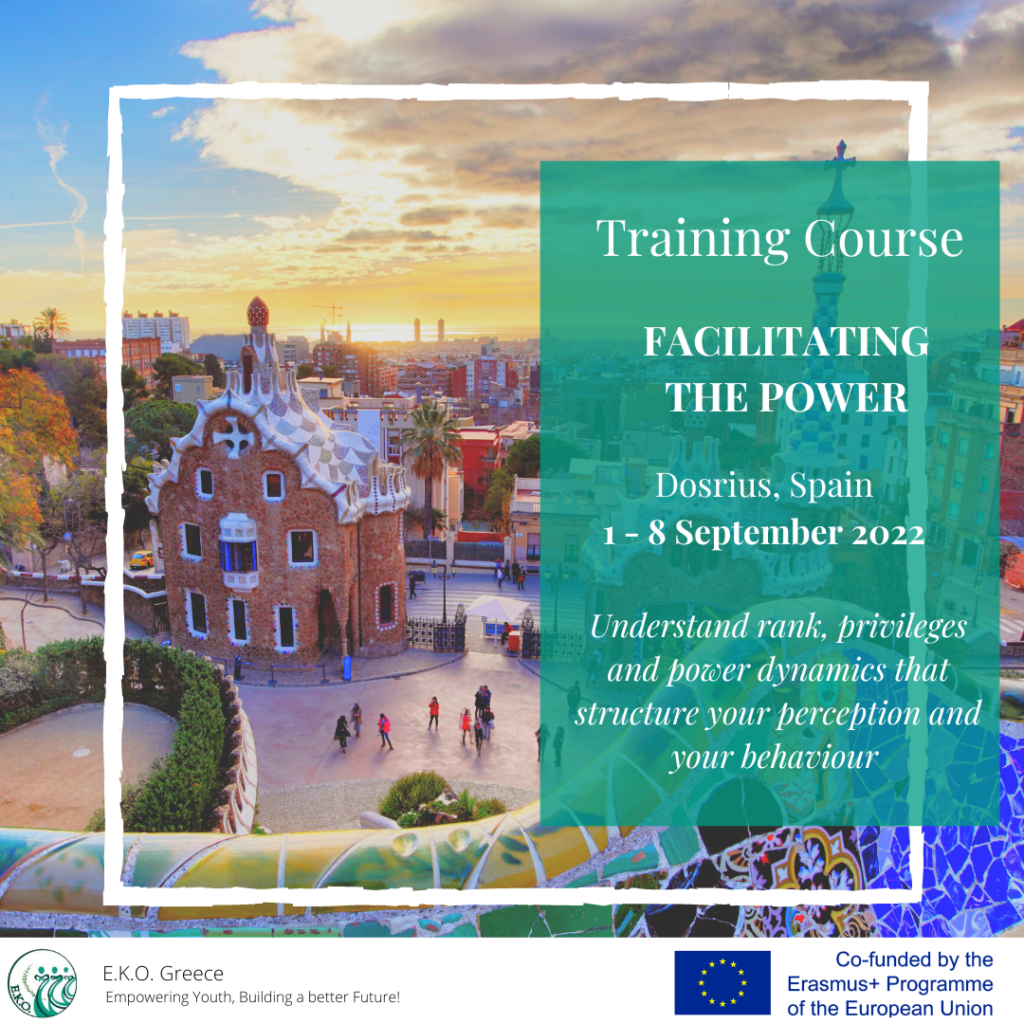 PROJECT SUMMARY:
Understand rank, privileges and power dynamics that structure your perception and your behaviour
Understand and develop a plan to improve the power dynamics in your organization
Learn how power is related to conflict
Get a deeper understanding of the underlying
dynamics of racism, sexism, classism, lgtbfobia,
and exclusion to minorized groups in general
Get a new understanding of human relationships
Learn a new approach to facilitate
PLACE AND DATE: Dosrius (close to Barcelona), Spain (8 Days)
TRAVEL DATES: 1/09 (arrival)/ 8/09 (departure)
PARTICIPANTS: 21 (2 from each organization)
** The project covers 100% of accommodation, meals, transportation and travel tickets (based on Erasmus+ Distance Calculator: maximum 360 EUROS for a round trip).
!! PARTICIPATION FEE: 50 EURO !!
COUNTRIES: Turkey, Italy, Portugal, France, Ukrain, Moldova, Spain, Georgia, Greece and Ireland
LANGUAGE: The working language will be English
PLEASE JOIN IF YOU ARE:
Part of an organization where you could implement the learning
Interested in learning more about your personal power dynamics
Interested in getting sensitized for the power dynamics in your organization
Coordinating a working team
Dealing with a group of young people
Expert of facilitating