GLOBALIZATION VS. CULTURAL DIVERSITY

2018 is the European Year of Cultural Heritage (EYCH)
"This will be an opportunity to celebrate Europe's cultural heritage across the whole continent. To complement campaigns developed by national coordinators, the members of the stakeholders' committee will launch an EU-wide communication campaign to promote Europe's diverse cultural heritage.
The European Year of Cultural Heritage (EYCH) aims at 'encouraging the sharing and appreciation of Europe's cultural heritage as a shared resource, plans to raising awareness of common history and values, and reinforcing a sense of belonging to a common European space'".
Click here to find out more about EYCH!
[photoblocks id=4]
Celebrating our shared heritage: "Globalization vs. Cultural Diversity"
EKO's Erasmus+ KA1 Youth Exchange project was a transnational initiative for young people that focussed on the complex issue of the globalization and its consequences vis a vis the benefits of cultural diversity for human cooperation regardless of race, religion, customs, etc. The participants came from eight different countries. The program involved 57 young people aged 18-30 who spent one week together in Athens.
During this week, the participants engaged in a social dialogue regarding the impact of globalization on the participants' countries' national culture.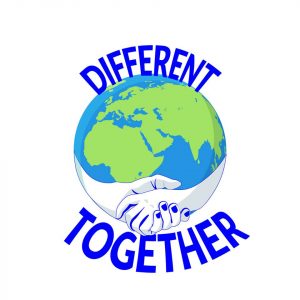 The project brought together young people with ties to their local communities and with a proven high sense of social responsibility, so as to maximize its effects while the participants return to their countries. Thus, the opportunity to discuss, confronting different aspects of the project's theme, and to exchange personal experiences was provided, while different techniques will be used to enrich the exchange of information and to enhance the intercultural dialogue. The meeting took place in Athens in April 2018.