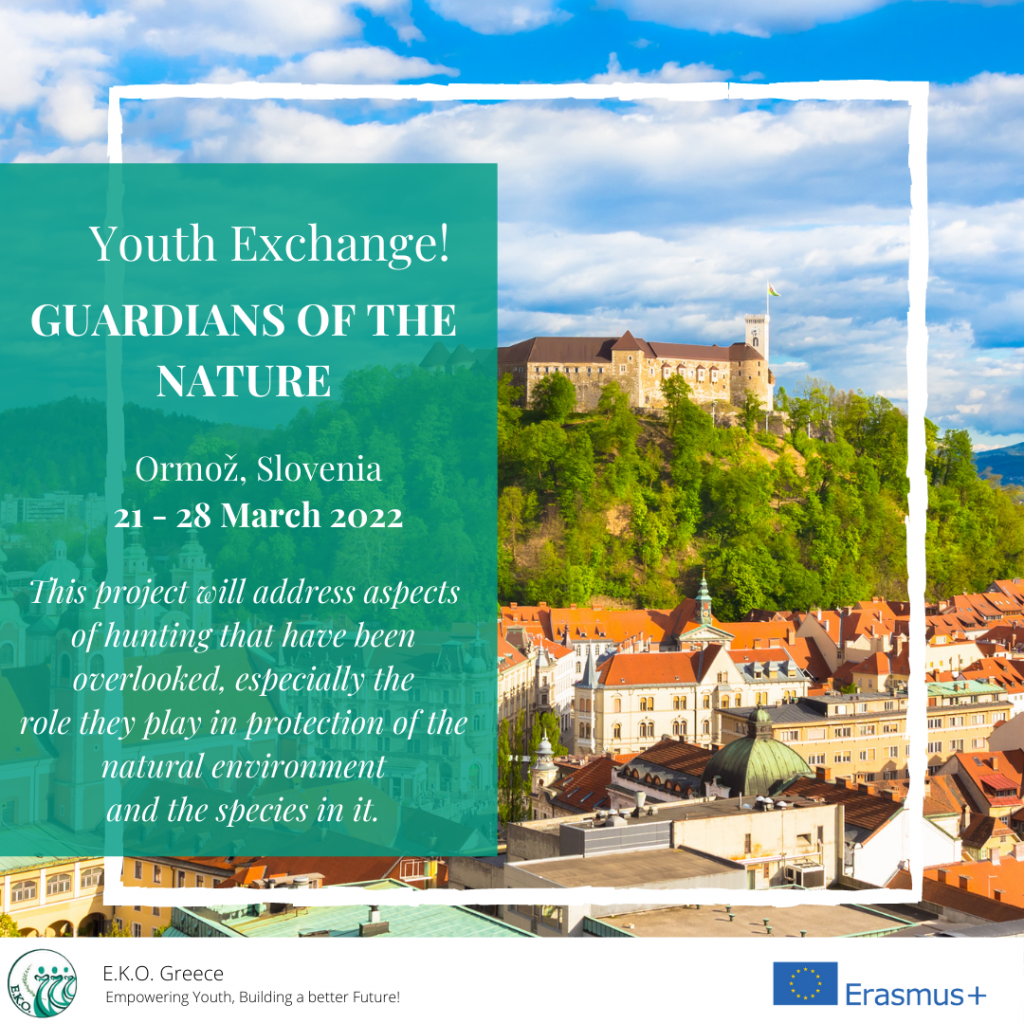 PROJECT SUMMARY:  As hunting and related activities are still subject to many stereotypes that have ccompanied them throughout history, this project will address aspects of hunting that have been overlooked, especially the role they play in protection of the natural environment and the species in it. This will encourage young people to think critically and break down taboos and prejudices related to hunting. The hunters are not
drunken men from the woods who shoot anything steps in front of the barrel, but are primarily guardians of nature.
—
!! PARTICIPATION FEE: 50 EUROS !!
—
PLACE AND DATE: Ormož, Slovenia 21 -28 March 2022 (8 days)
TRAVEL DATES: 21/3 (arrival)/ 28/3 (departure)
PARTICIPANTS: 25 (5 from each organization)
** The project covers 100% of accommodation, meals, transportation and travel tickets (based on Erasmus+ Distance Calculator: maximum 275 EUROS for a round trip).
COUNTRIES: Greece, Poland, Serbia, Slovenia, and Portugal
LANGUAGE: The working language will be English
OBJECTIVES:  The purpose of the project is to educate young people, through a 7-day non-formal aducational actvities program on the contribution the hunters make to the maintenance and preservation of our natural environment and any application in different countries.