Network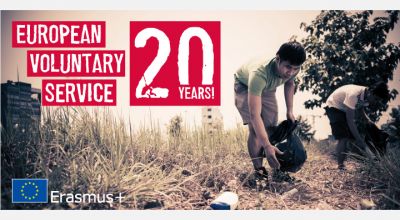 European Voluntary Service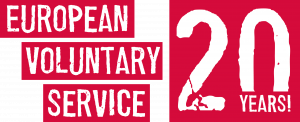 EKO is accredited to run projects under European Voluntary Service, part of the European Union's Erasmus+ Programme.
Volunteering in another country is a great way to experience different cultures and make new friends, whilst also helping others and learning new skills that could be helpful in later life. European Voluntary Service has had a major impact on the lives of many thousands of young people over the past 20 years.
EVS started in 1996 as a pilot action but given its successful start, the Commission launched the European Voluntary Service Community Action Programme that operated during 1998-1999. EVS then became part of the YOUTH programme( 2000-2006), and continued to be a flagship activity under the Youth in Action programme (2007-2013) and within the current Erasmus+ programme (2014-2020).
Through EVS young people get the opportunity to volunteer abroad, contributing with their efforts to a cause they believe in – be it solidarity with refugees and migrants, work on environmental issues, activities for children or the elderly, support for non-governmental organisations, work for cultural events or a number of other topics.
Anyone between 17 and 30 years old can join and, to make this experience possible for everyone, every volunteer receives support to cover travel and living costs, as well as pocket money and insurance. Check out the database to find your lifetime volunteering opportunity!
Find more information by clicking on the following link and poster: