Kick-off Meeting and Seminar of Youth Workers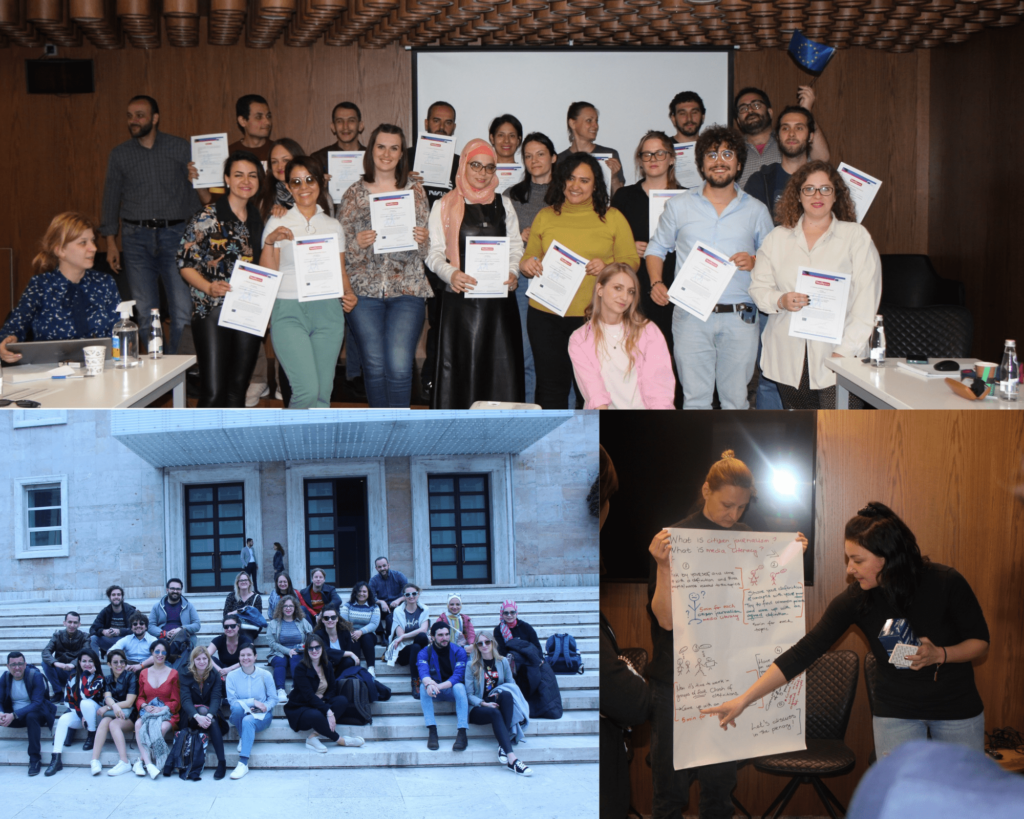 Between 20 and 22 April 2022, a kick-off meeting and a seminar for youth workers were held in Tirana, Albania. During the three days of the meeting, the partners in the consortium got acquainted with the project's main aims, objectives, activities and expected results. The consortium discussed the dissemination of the project results, monitoring and evaluation and signed internal partner agreements.
Simultaneously, 17 youth workers from the partner countries participated in a seminar to share their thoughts on citizen journalism and media literacy. By participating in non-formal activities, such as simulations, interactive games and debates, the youth workers discussed the state of freedom of speech and journalism in their countries. They created possible scenarios for the upcoming activities under the project. In the following months, the youth workers will prepare Stocktaking and Reflection papers to present the state of journalism in their countries by conducting desk research on the topics of the project.
Thanks to our hosts, People in Focus, we were also able to get familiar with the recent Albanian history through a walking tour around Tirana.