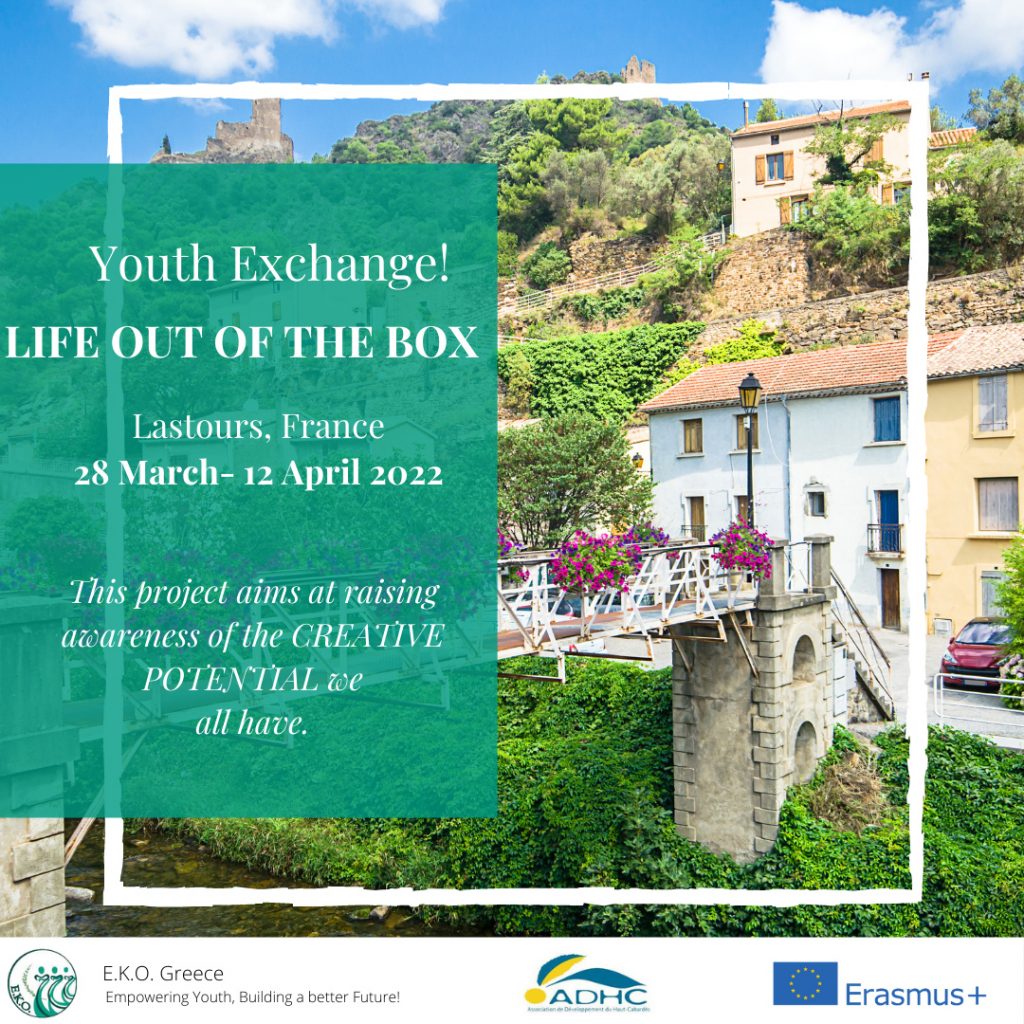 PROJECT SUMMARY: A 14-day open space where we will be able to improve creative thinking, problem solving and flexibility (both mental and physical!). Formal education and society can have an impact in our ability to express, explore and develop alternative ideas and better ways of living. And to break old paradigms is needed a safe environment, the right tools and the awareness of one's inner potential and talent. With an open mindset we can see different perspectives of an issue and think of various alternatives of solution. And this is something that we have to train and practice everyday in order to develop a creative, healthier and wider mind. Through the activities we will acknowledge our own creative power to solve any issue and empower ourselves to do it!
PLACE AND DATE: Lastours, France 28/3 – 12/4 (16 days)
TRAVEL DATES: 28th of March (arrival) / 12th of April (departure)
PARTICIPANTS: 36 (6 from each organization)
** The project covers 100% of accommodation, meals, transportation and travel tickets (based on Erasmus+ Distance Calculator: maximum 275 EUROS for a round trip).
COUNTRIES: Bulgaria, France, Greece, Italy, Lithuania & Portugal
LANGUAGE: The working language will be English
OBJECTIVES: – Raise awareness about the importance of being open-minded and flexible.
– Develop innovation and creative thinking to apply in daily life issues.
– Experience situation to get out of the comfort zone.
– Learn how to use the creative process in a professional environment.
– Being the way of dissemination by themselves and using ICT technologies