INSPIRED FOR PEACE AND DEVELOPMENT
A new exciting period started for EKO!
EKO is happy to announce the extension of our local network. A new member has been added to our network of collaborators – the inspiring and innovative visual artist Christina-Sylvia Simantira.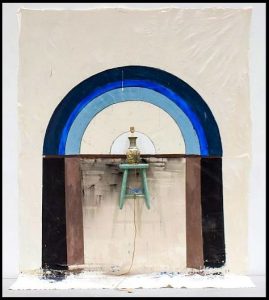 » Art as leverage for development «
Christina will develop together with EKO a series of projects, exhibitions and events in the area of art for the promotion of a peaceful, inclusive and sustainable society. These will combine education with art, aim at raising awareness on peace and sustainable development, and sensitize the public opinion on the necessity to pursuit the Sustainable Development Goals as a tool for safeguarding peace.