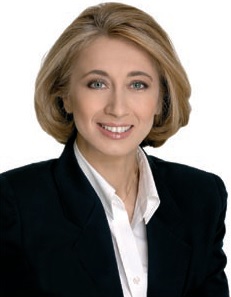 A Law graduate of the Kapodistrian University of Athens, a member of the Athens Bar and a practicing lawyer in Athens since 1989
After having worked in several renowned Athenian corporate law firms and in the legal departments of large technical companies, she has established her own law firm in Athens city center in which she currently works with associates.
In 2002, she was elected Municipal Councilor of Psychiko, a big suburb of Northern Athens. In 2006, she was nominated candidate for the Mayor of Psychiko. Since then she has been a Municipal Councilor of Filothei-Psychiko Municipality. Eleni is a founding and active member of the Environmental Protection Associations of Psychiko and Ampelokipoi (two major municipalities of the Greater Region of Athens).
Apart from being the General Secretary of E.K.O, she presides the board of two other important organizations: She is Vice-President of the Association of f the Soroptimistic Association of Sozopolis, Greece (International Women's volunteering organization) and President of the Soroptimistic Group of Psychiko.