Social Economy – Social Values, Social Inclusion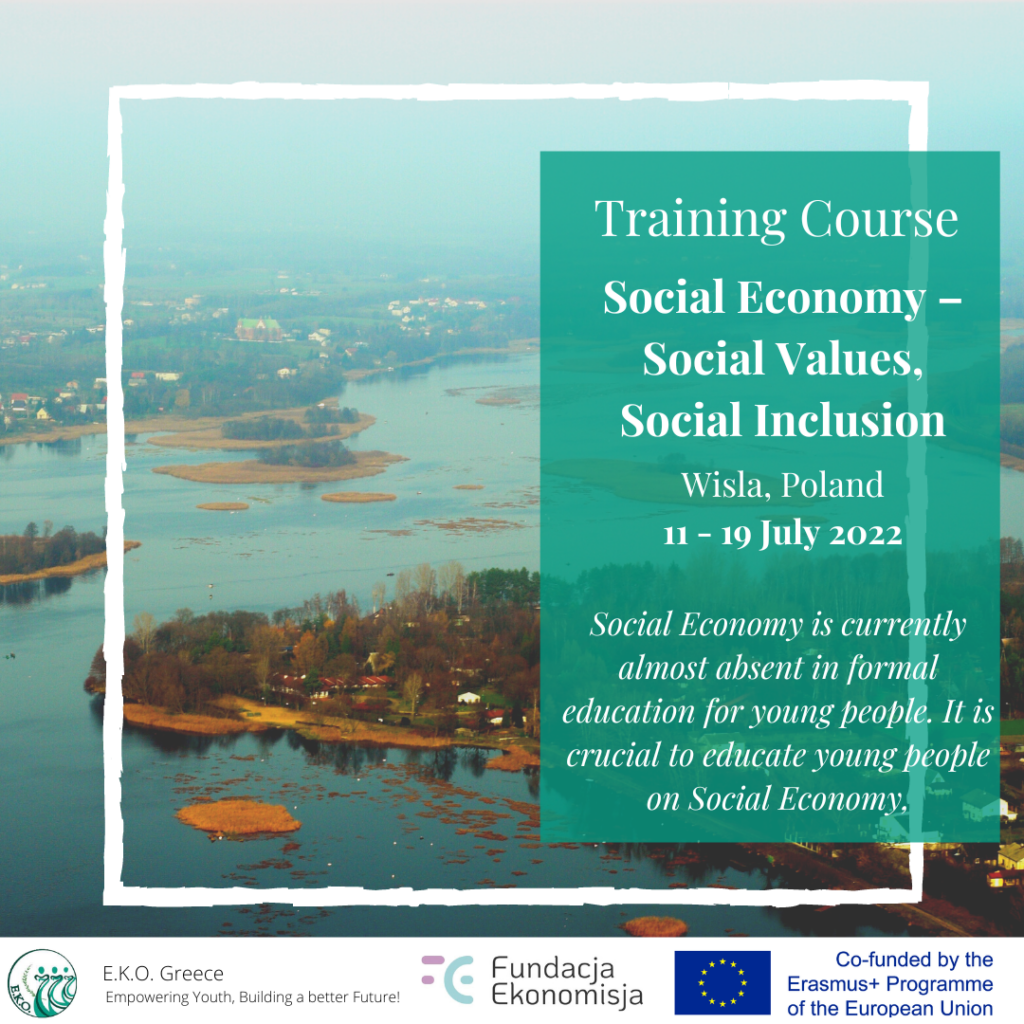 PROJECT SUMMARY: Social Economy is currently almost absent in formal education for young people. Even though its role of the non-formal education is not to be overestimated. It is crucial to educate young people on Social Economy.
PLACE AND DATE: Wisla, Poland – 11 – 19 July 2022
TRAVEL DATES: 11/07/22 (arrival)/ 19/07/22 (departure)
PARTICIPANTS: 26 youth workers (2 from each organization)
** The project covers 100% of accommodation, meals, local transportation and travel tickets (based on Erasmus+ Distance Calculator: maximum 275 EUROS for a round trip).
COUNTRIES: Bulgaria, Cyprus, Greece, Hungary, Italy, Latvia, Lithuania, North Macedonia, Malta, Portugal, Romania, Serbia, Spain
LANGUAGE: The working language will be English
OBJECTIVES:
1) Allow young people to see the bigger picture on how economy and business can include disadvantaged groups and support social objectives, like solidarity
2) Deepen the understanding of youth workers about how socially excluded people can actively engage and contribute to the development of the local community, and contribute to spreading attitudes of tolerance, solidarity and respect for human rights among young people
3) Equip youth workers with the necessary tools and knowledge that enable them to create social enterprises and cooperatives, which on the one hand will be the source of their income, and on the other will reflect their values and help people from disadvantaged groups.
4) Jointly develop non-formal educational tools to be able to promote it among young people in practise.