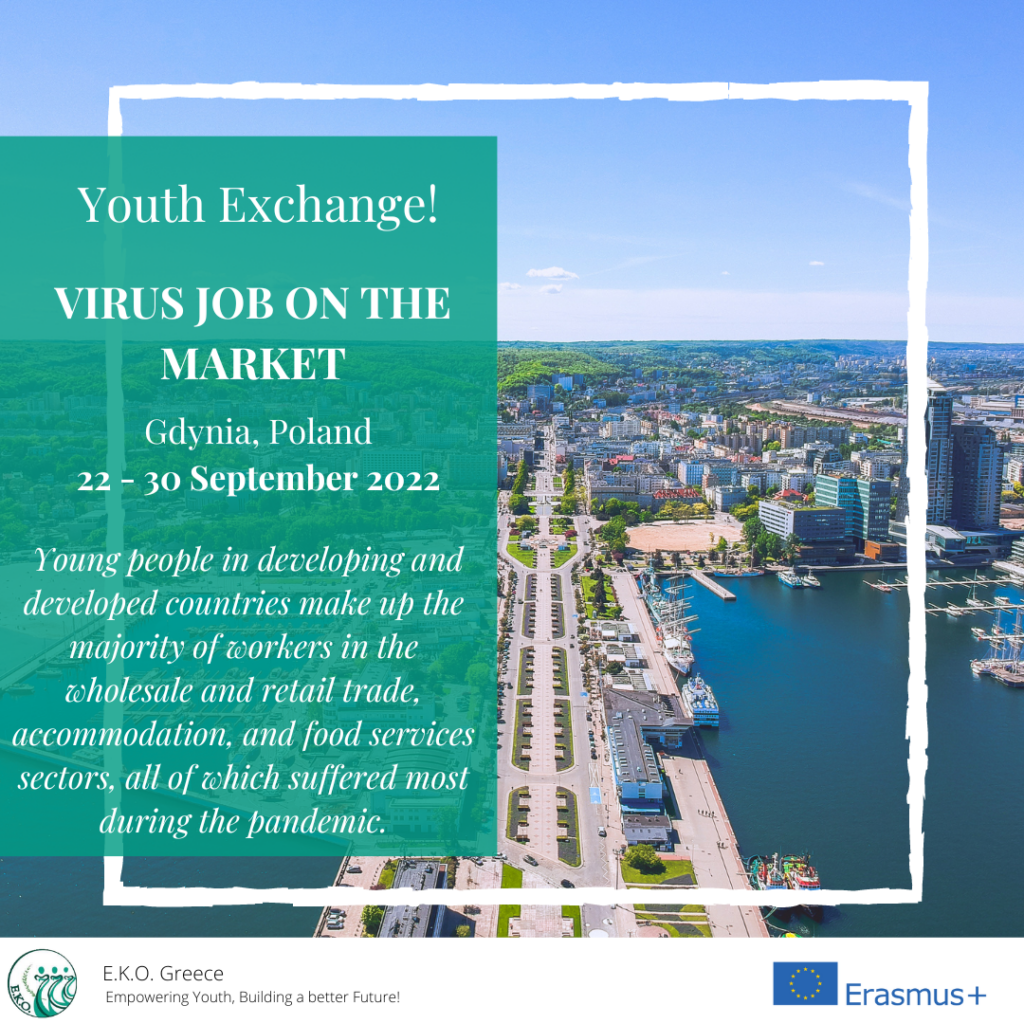 PROJECT SUMMARY: Youth unemployment remains the main concern in the wake of the coronavirus crisis. The youth labor market is highly sensitive to economic cycles and in times of economic instability, youth is hit more severely than adults. Young workers are often "first out". Economic crises force young people into long-term unemployment, inactivity, and discouragement, all of which affect their long-term career prospects. Young people in developing and developed countries make up the majority of workers in the wholesale and retail  trade, accommodation, and food services sectors, all of which suffered most during the pandemic.
PLACE AND DATE: Gdynia, Poland 22-30 September 2022 (9 days)
TRAVEL DATES: 22/9 (arrival) / 30/9 (departure)
PARTICIPANTS: 36 (6 from each organization)
** The project covers 100% of accommodation, meals, local transportation and  travel tickets (based on Erasmus+ Distance Calculator: maximum 275 EUROS for a round trip).
COUNTRIES: Turkey, Spain, Greece, Poland, Czech Republic, and Lithuania
LANGUAGE: The working language will be English
MAIN OBJECTIVES:
This project seeks to combat the popular idea that Covid-19 only affects adults and the elderly and address the needs of youth suffering from social and economic impacts of the virus by improving youth skills that are likely to be in high demand in the post-coronavirus world.
The participants of this exchange should have strong interest & incentives to participate and disseminate the outcomes of this program. They should be concerned about social and cultural frameworks, open-minded and committed to the full length of the project, as well as eager to extend their knowledge and tolerance to diversity!