"Youth ECOnnection" aims to sensitize the young generation about how our consumer behaviour & everyday habits affect the environment.
This project and its implementation is a way to send the message to the local community that world-famous problem such as climate change is a problem that can be solved with the cooperation of all of us and that starts from our daily actions.

Each month there will be an engaging eco-friendly event for you to attend.

This documentary movie aims at showing the sad reality of Athens in the context of environmental awareness.
This documentary is about:
– Air Pollution;                                               – Electricity Consumption;                                              – Plastic Waste;
– Recycling;                                                   – Food Waste.
Winter is coming, but it will not stop us to make Athens a cleaner place to live in!
You are all invited to give a small contribution to our community by cleaning one of the largest park in Athens, Pedion tou Areos! 
Let's clean, not complain!
—
EKO and Youth 
#ECOnnection
 invite you all for the second clean up of the month!
Santa Claus is coming to town, and we want to welcome him with a clean Athens! 
We will provide all the necessary equipment to clean our hood as 
#Trash
 bags, 
#Gloves
, 
#Hand
-sanitizer.
Our meeting point will be in front of Bread Factory and after the clean-up, you are more than welcome to share a cup of coffee with us!
The clean up event is organised in collaboration with 
#Greenfluencers
 – Local group in Athens.
Clean up, green up!
Clean up for your life.
Clean up, green up!
Don't give up the fight!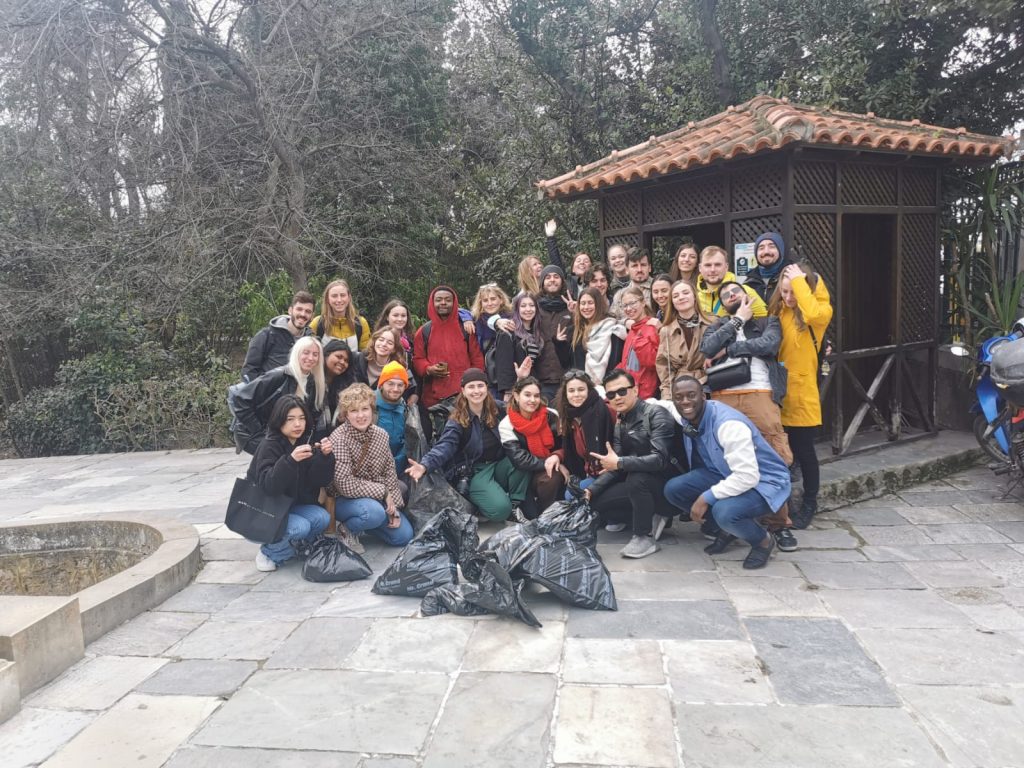 SOCIAL MEDIA GREEN CHALLENGE. 🌱
We challenge you to be creative, will you do it? 😎

HOW TO PARTICIPATE?
Would you like to save our Planet?
Do you consider yourself a creative person?
Are you living in Greece at the moment and do you want to create an impact on the local community?

Step 1
Follow us on our Social Media

Step 2
Make an InstaStory on how you would reduce your Electricity consumption (e.g. Photo, Video, Text, Memes, etc..)
Tag @eko.greece
Put the hashtag #youthECOnnection

Step 3
Tag a Friend in the comments section
(you can comment on more than one)

Step 4
Wait until the 6th of February to know if you are the winner!💯🎉
Mapping of Eco-Friendly Businesses
Zero Waste Recipe Workshop