Youth Wise Initiative – OECD's Youth Advisory Board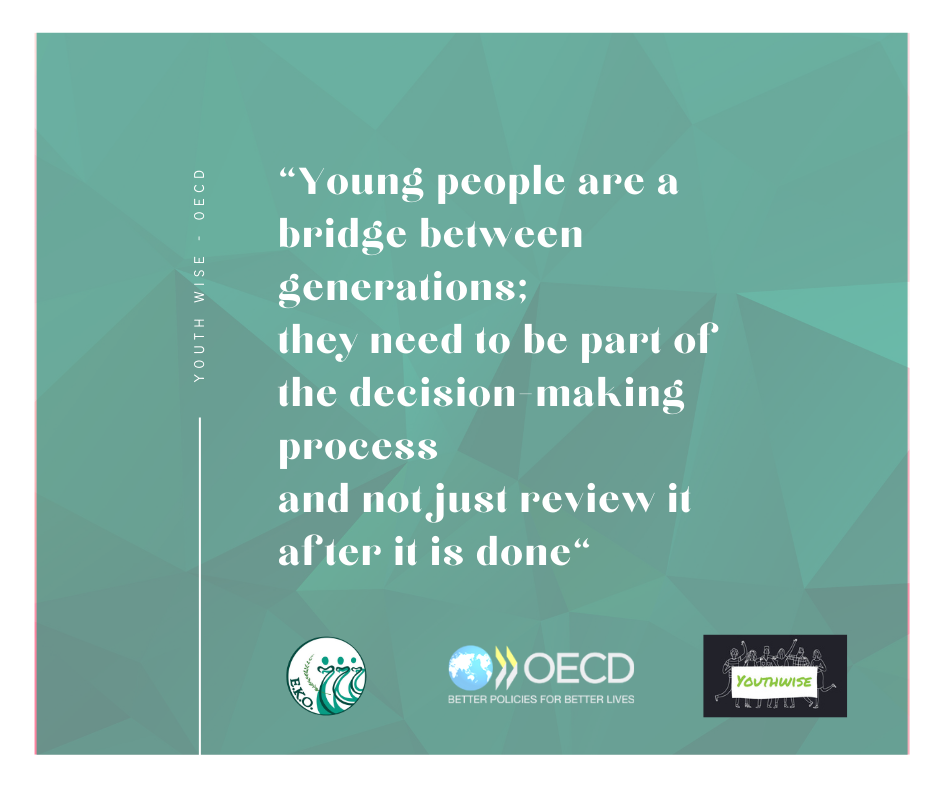 YOUTH WISE SUMMARY:
Youthwise was launched in 2021 as a global effort to bring young people's perspectives and ideas into the policy debate on jobs and learning, given the nature of current and future challenges related to climate change, digitalisation, globalisation and automation. As the COVID-19 pandemic continues to pose disproportionate challenges for young people across all areas of their lives, Youthwise also works as a unique platform to empower younger generations to work alongside policymakers and stakeholders in designing inclusive policies.   
PLACE: Online Seminars
DURATION: 10-months program
PARTICIPANTS: Young people aged 18‒30 who bring their perspectives and ideas to the OECD.
APPLICATIONS: The applications form, which you can access here, will be open until 31 January 2022 at midnight (Paris time).
LANGUAGE: The working language will be English
WHAT: Following the success of their first Youthwise class, the Board is now looking for young people aged 18-30 to bring their perspectives and ideas to the OECD throughout 2022. Members of Youthwise will engage in a 10-month programme consisting of a series of webinars and consultations with OECD experts, and they will play an active role in key OECD initiatives. The project is rooted in the willingness of the OECD to permanently integrate youth in its work by creating a sounding board of young people inside the organisation that can give relevant insights on current issues and topics. In line with the OECD's policy priorities and given the current pandemic recovery context, the Youthwise class of 2022 will focus on how to build an inclusive and green future for and with young people.
More information on Youthwise activities, selection criteria, application procedure, details on the jury, terms of appointment, and profiles of the 2021 Youthwise cohort can be found here. We have also attached a flyer that will provide you with more guidance and information.