Uncategorized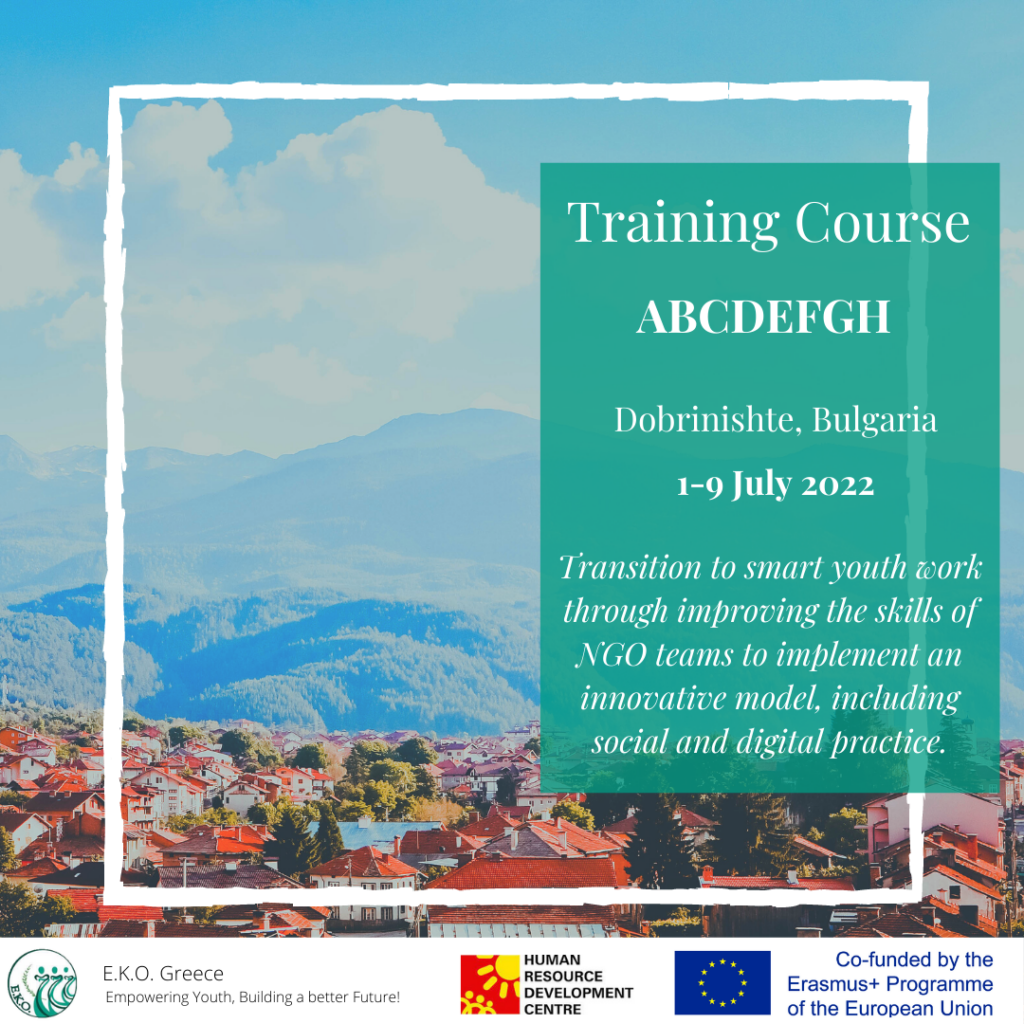 Find Your Story – Workshop
On Thursday 14/7 the workshop "Find your own story" took place in Athens organized by the participants of the training course"ABCDEFGH" that took place in Bulgaria from 1/7/2022 to 10/7/2022. Konstantina, Zeta, Virginia, Sotiris and Lydia shared all the knowledge and experiences they gained through non-formal and experiential learning and theatrical activities.
More specifically, the workshop started with some name games and ice-breakers leaded by Sotiris, that helped getting to know each other and feel more comfortable.
Second session was presented by Zeta and was the impro-theatrical session. On this part, the participants managed to express more themselves in a way that they felt more confident with their inner self and with sharing their feelings and their thoughts in front of public.
These theatrical activities lead to the next part-hosted by Konstantina-with the title: " I am passionate about..". It was the time on which the participants had to present in front of the others one of their passions, using all the knowledge they gained through the previous non-formal activities.
After all these activities, the participants had the chance to explore "The paradise of senses". On this session, lead by Lydia, they worked in couples in order to discover and appreciate the place where the workshop was hosted through all senses expect for one, the sense of sight as they were blindfolded.
During the whole workshop, Virginia was the one storing memories of this event by taking photos of every that happened during the activities.
As a closing of the workshop, the participants made a circle of reflexion on which they expressed all their thoughts and feelings after these 2-hour workshop. As they said, they felt calm, comfortable and happy, due to the fact that they managed to open up, connect with each other by creating their safe space and experiment with their presentation skills and storytelling, which they finally improved them through this experiential learning.