Projects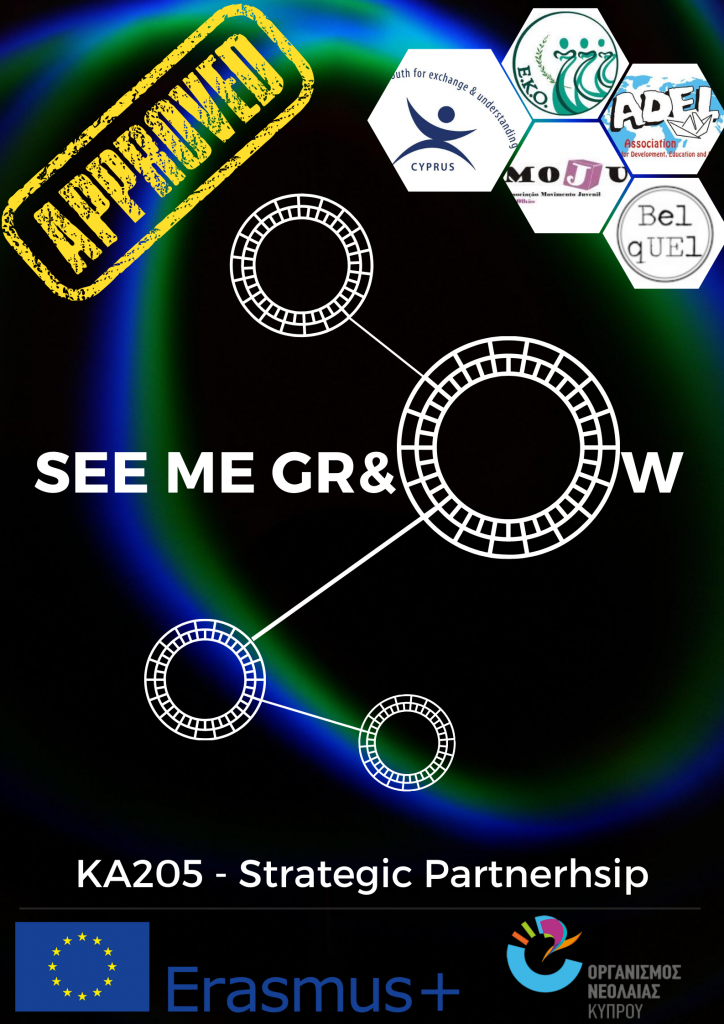 SEE ME GR&OW KA205 Exchange of Good Practices project approved!
The Erasmus+ KA205 project "Self-Employed Entrepreneurs meet, exchange, get results and organize work – SEE ME GR&OW" applied by our Cypriot partners YEUCyprus, has been approved for funding!
SEE ME GR&OW will involve an international consortium of NGOs (from Cyprus, Greece, Slovakia, Italy and Portugal) that will work together to:
promote an entrepreneurial mindset and culture among young people
create networking opportunities for business development and
facilitate interventions at local and international level through advocacy and effective representation of the self – employed in the decision making processes.
Over the course of 13 months the project aims to up-skill youth workers, self-employed and freelance young entrepreneurs in adopting sustainable entrepreneurial practices. It also aims to develop a manual that will address the important inequalities faced by the self-employed (such as higher employment risks, fewer opportunities for development and less favorable unemployment and work injury benefits in comparison to traditionally-employed workers) parallel to providing good practices and suggested forms of action for the achievement of equal labor rights.
Ultimately, by the end of this project, the partnership aspires to establish a European network of organisations that work with youth, advocacy and labor rights, so as to ensure the exchange of good practices and support of SE rights.
EKO looks forward to start nourishing, and SEE the "fruits" of this project GROW!