Projects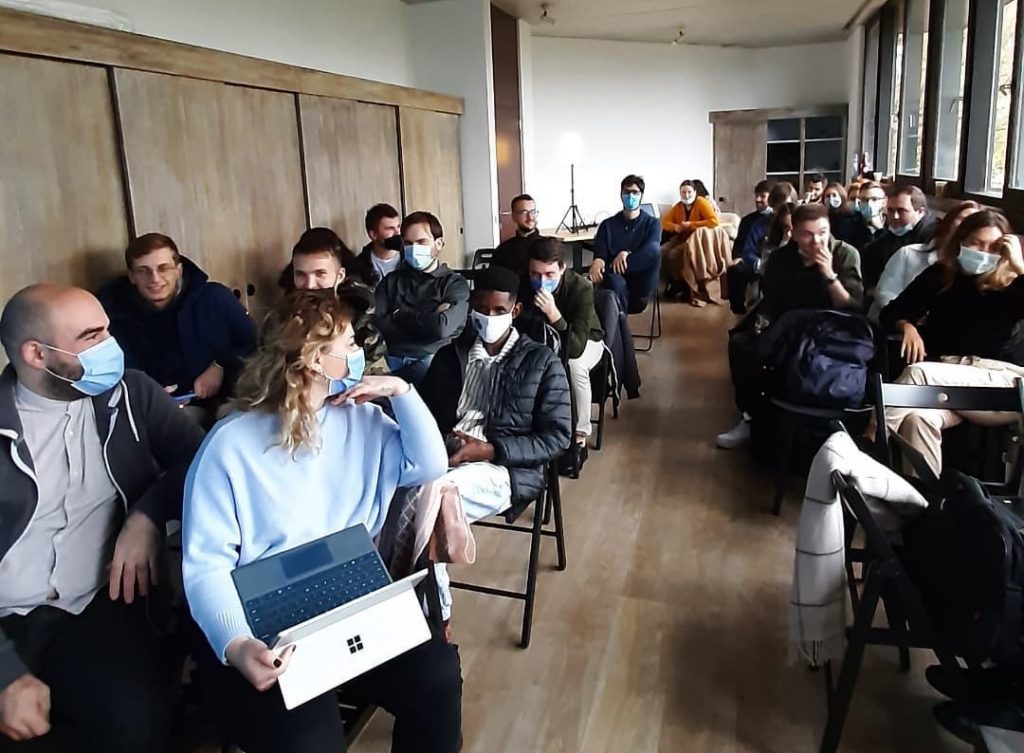 Technological Literacy 4.0 – Training Course
Technological Literacy 4.0: the way towards inclusion
EKO`s delegation returned full of inspiration and new knowledge from Brussels, Belgium after their participation in the Erasmus+ Training Course "Technological Literacy 4.0: the way towards inclusion", coordinated by the Organization YouthProAktiv (YPA). The 5 -day training took place on November 21-26,  2021, uniting 37 youth workers from 11 different countries (Armenia, Belgium, France, Georgia, Greece, Hungary, Lithuania, Moldova, Republic of North Macedonia, Serbia, and Turkey).
The project aimed at enhancing technological literacy and thus increasing labour inclusion rates of disadvantaged youngsters through the upskilling of youth workers and organizations that are active in the field and can produce a multiplier effect.
During the training, participants gained a deeper understanding about some of the most emerging topics of our times regarding technological literacy, thanks to a series of lectures delivered by technology experts. Participants had also the opportunity to get hands-on experience in different technologies, as well as think, reflect and design projects they could take back home, thereby enriching their tools and methods for their daily work with youth and their target groups.
This Youth Workers' Mobility constituted a significant milestone in the pandemic context, as despite the current  covid challenges, it managed to unite on site a multinational team of youth workers in the context of a fruitful training which enriched their professional development and enhanced the empowerment of disadvantaged groups they work with!