JOUR-U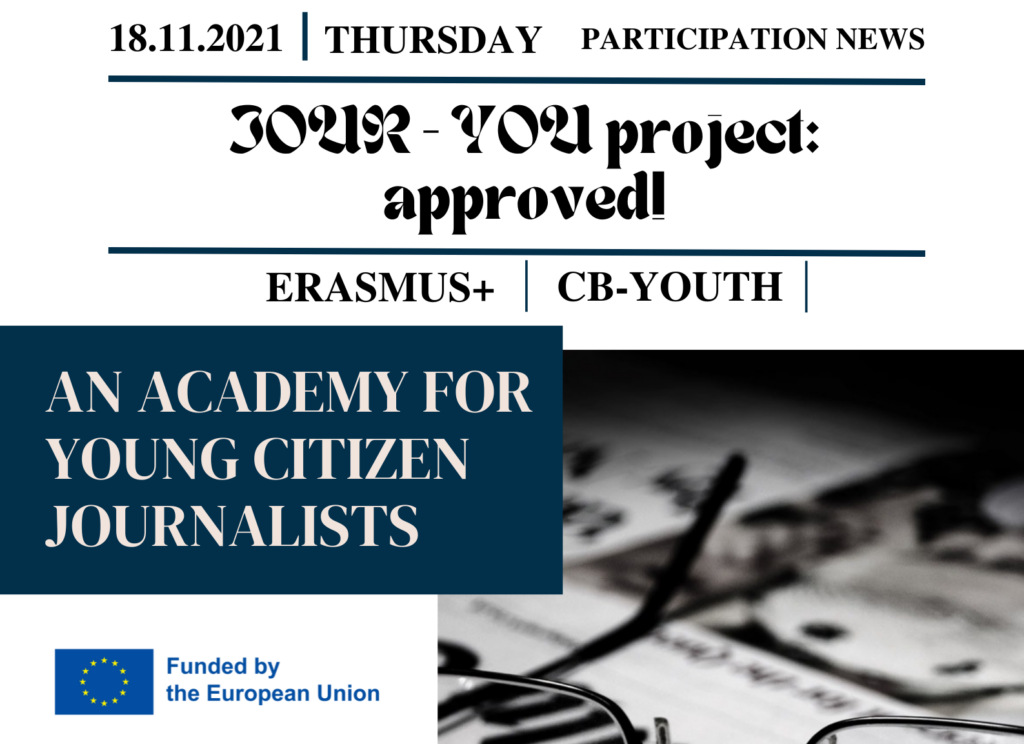 "Citizen Journalism Academy for Youth" Capacity Building Project approved!
EKO's team received some great news today! The Erasmus+ Capacity Building for Youth project "Citizen Journalism academy for Youth – JOUR-YOU" applied by our Bulgarian partner, Foundation for Entrepreneurship, Culture and Education (FECE), is approved for funding!
The overall objective of this project is to build the capacity of youth organisations to use innovative  tools and practices, which foster community engagement of young people through new media  technologies. This will be achieved by creating new open educational resources and non-formal education tools; training, exchange of best practices and cooperation among youth workers; and organising an international academy and competition on citizen journalism for young people.
We are more than ready to embark on this journey and support young people to participate in the democratic process through competent use of community media, together with our partners: FECE (Coordinator, Bulgaria), EURO SUD (Italy), People in Focus (Albania), East and West Center for Sustainable Development (Jordan), MAAT for Peace, Development and Human Rights (Egypt), EURO-MED EVE (Tunisia)