Events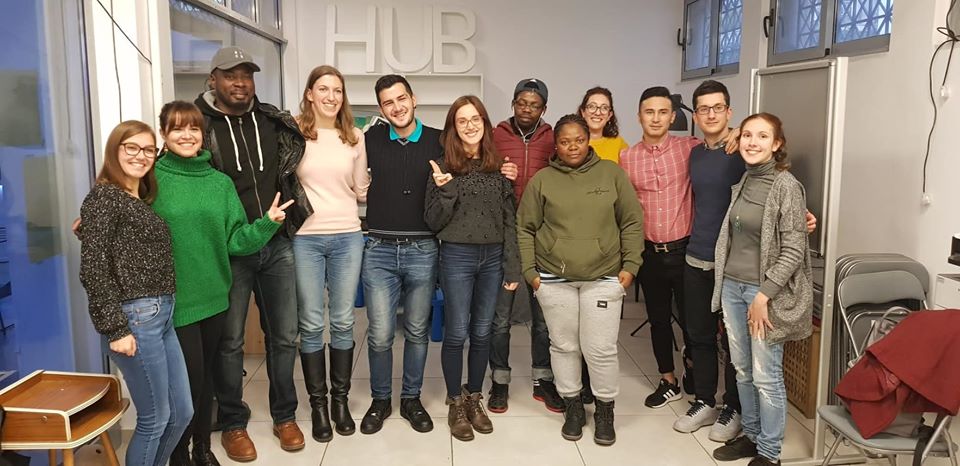 EKO and Caritas Hellas: Human Rights with Volunteering4Youth
EKO and Caritas Hellas
For Human Rights with Volunteering4Youth
Social Hub in Kypseli Market, Athens (Greece)
10 December, 2019
In the context of our Youth Club activities, EKO's volunteers Gaia and Rosaria prepared, coordinated and implemented an intercultural dialogue & exchange on Human Rights. The event was organized in collaboration with Caritas Hellas and took place in their hub in Kypseli market on December 10th, 2019.
Young people from an international background participated actively in the workshops and engaged in a constructive discussion and exchange of opinions on the violation, respect, protection of Human Rights.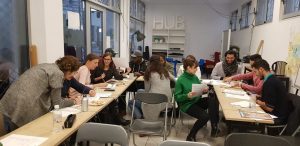 The event started with an icebreaker aimed at getting to know better all the participants and it was followed by a short and interactive presentation on Human Rights. In the second part our volunteers handed over a bingo quiz on human rights through which the participants had the possibility to discuss and reflect on some controversial issues related to the violation and respect of human rights nowadays.
The multicultural composition of the group allowed for a fruitful exchange of perspectives and personal experiences.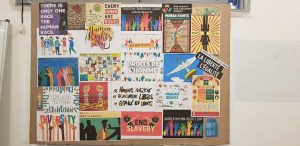 This event served as a forum for raising awareness on the violation of human rights in different parts of the world and on how their respect and efficacy are perceived by people with different socio-cultural and political backgrounds.