Erasmus+ KA203– "Common curricula for diversity: education in media and integration of vulnerable groups" (ERMIScom)
October 1st 2020 – April 30th 2023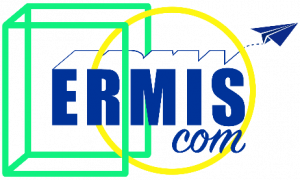 ERMIScom is an Erasmus+ KA203 – Strategic Partnerships for Higher Education project that aims to develop a common Master curriculum among the involved organizations that will enhance the efficacy of media courses to counter fake news and hate speech spread online on social media in order to facilitate the social integration and inclusion of vulnerable social groups.
Objectives
ERMIScom is set to close gaps in the current educational framework for New Media, which misses the experiential basis of non-formal, collaborative learning methods, in order to achieve a holistic education that can render the new generations of media professionals agents of social innovation and a social economy.
The ERMIScom partnership aspires that the project will contribute to better informed and sensitized citizens, who are more likely to trigger a positive feedback loop of improved media reporting and representation practices, resulting in higher public awareness and strengthened democratic control for more effective integration policies.
Partners are expected to carry the impact of the project forward through their engagement in a long-lasting consortium aimed at the development of a Joint Master (EMJM), as well as other follow-up European projects.
Consortium
Deliverables and Expected Outcomes
The expected outcome of this project will be a series of Intellectual Outputs in the form of a common curriculum among the involved HEI's departments of journalism & social media. The 8 Intellectual Outputs (IOs) will undergo a piloting phase for the effective evaluation and improvement of the curriculum, and correspond to:
six courses of a common Master curriculum (IO1-6)
the transformative methodological education approaches to be applied (IO7)
the incorporation of the piloting results of each course into the final deliverable (IO8)
The final deliverable will also be used as training material by other education providers and civil society organizations and will be published on the project's website & EPALE for a free download
IO1 Stereotypes and Prejudices: Xenophobia & Racism
IO2 Fake News & Hate Speech: Representation of Vulnerable Groups In The Media
IO3 Social Entrepreneurship and Vulnerable Social Groups
IO4 Vulnerable Groups and Cultural Trauma
IO5 Integration Policies for Vulnerable Social Groups
IO6 Funds & Grants: Social Integration and Rights Related Projects
IO7 Transformative Methodological Approach: Teaching, Training, Learning
IO8 Common Curricula: Education in Media And Integration Of Vulnerable Groups
Transnational Project Meetings (TPMS)
Learning, Teaching, Training Activities (LTTS)
Multiplier Events
Local Activities – Piloting
Quality Control and Evalution
Dissemination Activities
National Kapodsitrian University of Athens (Higher Education Institution -HEI)
EKO (NGO)
Vrije Universiteteit Brussels (HEI)
University of National and World Economy (HEI)
Bahçeşehir University (HEI)
Metropolia Ammattikorkeakoulu (HEI)