This section on the website of EKO provides you with some background information on the themes and topics of our projects and those projects that we participate in. All articles are developed in coordination with the whole team, but written by members of EKOyouth, which consist of young people, students, interns and volunteers.
By clicking on each title, you can find the full article in pdf form!
---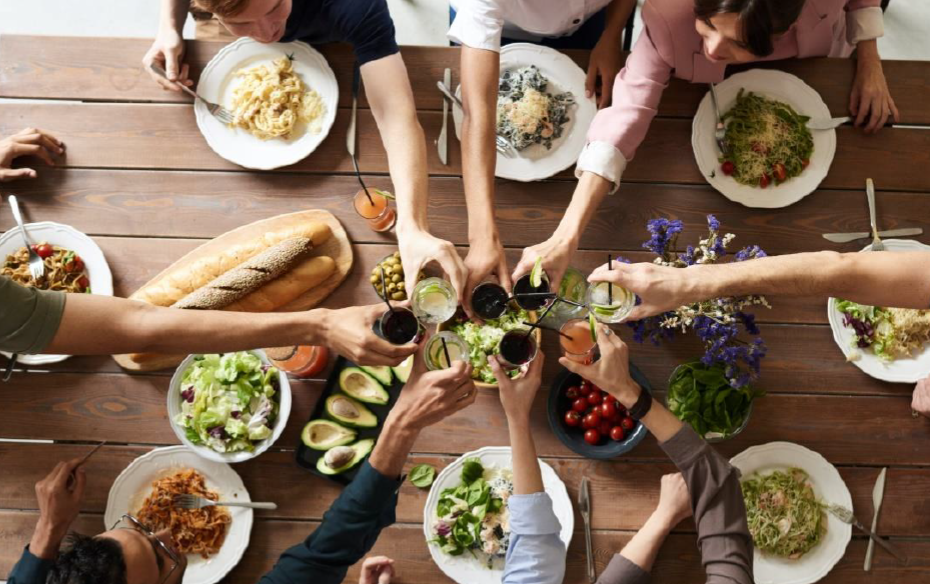 FOOD CONNECTING PEOPLE
According to the civil rights activist Cesar Chavez, "if you really want to make a friend, go to someone's house and eat with him… the people who give you their food, give you their heart". Food and cooking are essential elements of cultural identity and represent a great opportunity for cultural exchange and intercultural awareness. The cuisine may even provide a fertile ground for social integration of ethnic minorities and social groups through targeted practices! To find out how, read our new article "Food connecting people"!
Author: Anna Matula (Graduate of Law and Public Health, and currently an ESC Volunteer in EKO from Poland. Privately, a cooking lover and a seeker of new flavors)
---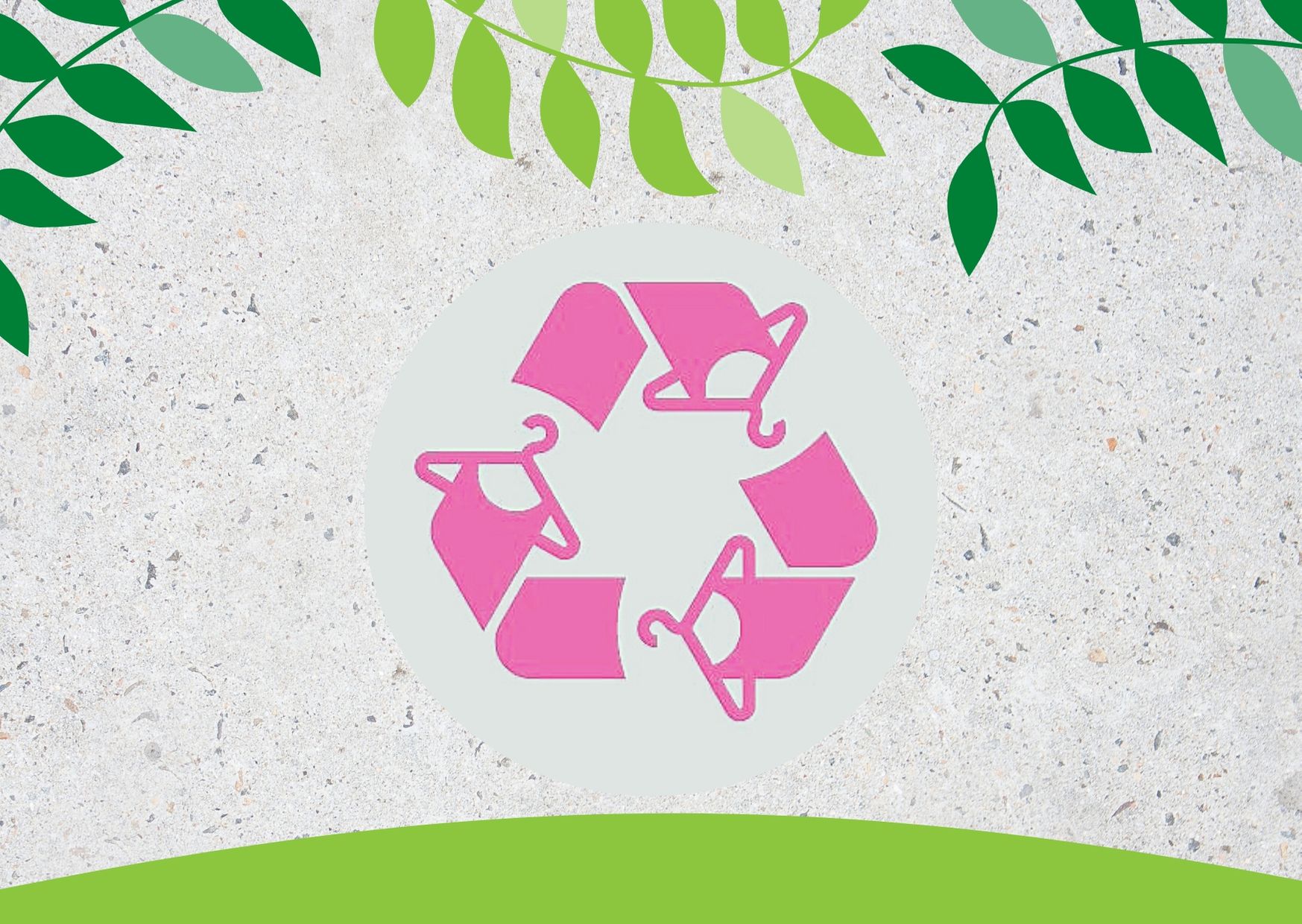 WHY IS SECOND-HAND SHOPPING IMPORTANT?
Nowadays, most people are conscious that using plastic bags for shopping, taking the car for short distances, eating meat everyday and throwing out recyclables is bad for the environment. However, there are some habits we rarely think about as environmentally damaging.
One of these habits, is buying new clothes at a regular pace. Most clothes today are made from polyester or acrylic, both forms of plastic. It is a by-product of the oil industry, and it is estimated that around 70 million barrels of oil are needed to produce the polyester used in fabrics each year. Even if you're buying new clothes made from natural materials, they're going to have an environmental impact. Cotton is commonly used in clothing production and it takes 6.800 litres of water to make just one pair of jeans. It also requires a lot of pesticides to grow, with cotton consuming 10% of all agricultural chemicals and 25% of pesticides — for just 2.4% of land.
Taking that into account, it is evident that if you want to reduce your environmental impact, you should definitely shop for clothes second hand. Read our new article, "Why is second hand shopping important?" for more details.
Author: Elif Gerek (Sociologist, with a keen interest in ZeroWaste lifestyle and environmental sociology. She is also volunteering in NGOs to assist Green Entrepreneurs, and is responsible for Customer Services at WEGOZERO consultancy)
---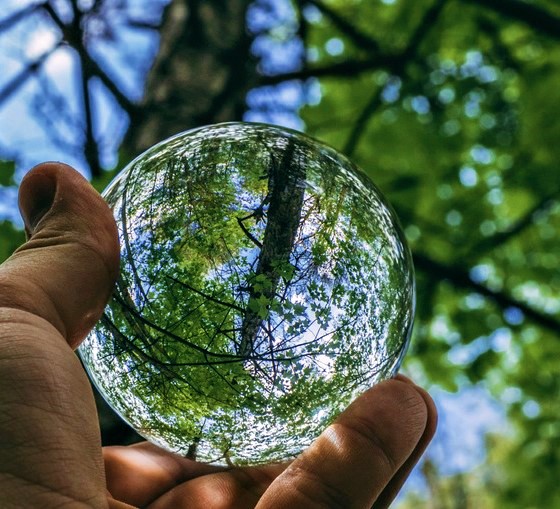 ENGAGE TOWARDS A GREENER FUTURE
"Engage towards a greener future" was an online survey, conducted by the Entrepreneurship and Social Economy Group (EKO), in the context of the KA3 Erasmus+ project "Youth Voice: We Are Shapers, Not Listeners" (2019-1-DK01-KA347-060095) under the guidelines of the lead partner Crossing Borders, in Denmark. The same survey was conducted in all countries of the partnership (Denmark, Greece, Netherlands, Romania, Portugal). Through this questionnaire young people (15-30 years) in Greece had the chance to voice their concerns, opinions and ideas on the most important environmental problems of our times, and the way towards a greener and viable future. In total, 230 young people from Greece participated in this survey, making it clear that today's youth is increasingly aware and sensitized towards climate-change and sustainability-related issues.
Report author: George Fligos (Graduate of Geology and Geoenvironmental sciences, mentor of ESC Volunteers in EKO) Data collection: Elisavet Vasileiou (Graduate of Molecular Biology and Biotechnology, youth worker and project manager in EKO)
---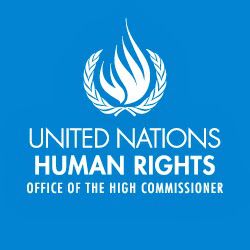 REPORT ON ENDING IMMIGRATION DETENTION OF CHILDREN AND SEEKING ADEQUATE RECEPTION AND CARE
The UN Special Rapporteur on the human rights of migrants, Mr. Felipe González Morales, has decided to focus his next thematic report on ending immigration detention of children and seeking adequate reception and care for them. The report will be submitted to the 75th session of the General Assembly (UNGA 75), which will open on Tuesday, 15 September 2020. With the aim to enhance the UN System's interaction with civil society, the Special Rapporteur welcomes relevant inputs from Member States, National Human Rights Institutions, UN Agencies, civil society, academia and other stakeholders. The Entrepreneurship and Social Economy Group (EKO) is honored to have submitted an input-paper for the report of the 75th session of the UN General Assembly, with the intention to highlight the situation of Children's Immigration Detention in Greece, a country at the frontline of Europe's refugee crisis of 2015.
---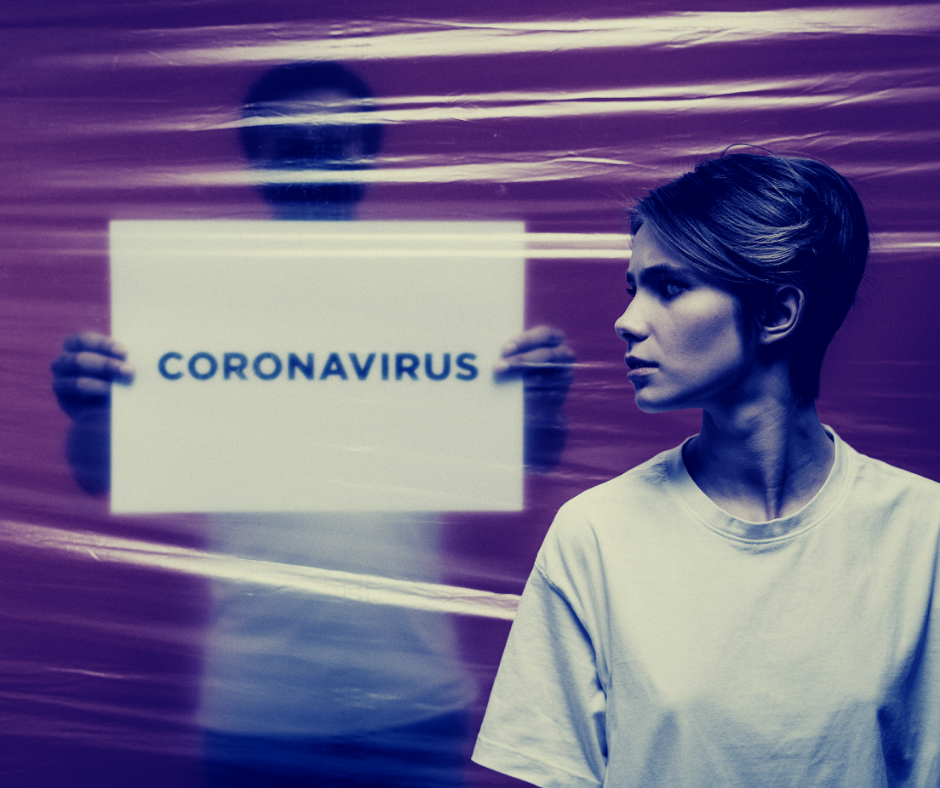 EUROPEAN SOLIDARITY AT STAKE: COVID-19 crisis and EU's response
While Europe is facing a major health crisis with a wider social impact, the European Union is falling short in having a truly shared strategy.  Although the continent of Europe has essentially become the epicentre of the COVID-19 pandemic, countermeasures were primarily enforced at a national level, with minimal coordination among EU-member states. Will European Solidarity pass the coronavirus crash-test?
Author: Stelios Arvanitidis (Graduate of Political Science, political analyst, Correspondent at the Observatory of International and European Affairs of the Aristotle University of Thessaloniki and member of EKO's youth team)
---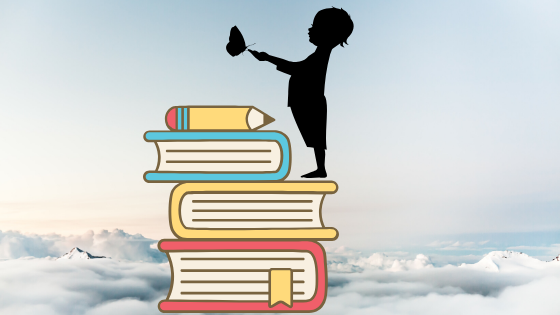 INPUT AND RECOMMENDATIONS:
CIRCULAR ECONOMY IN YOUTH EDUCATION& HIGHER EDUCATION
In the face of an unabated growth of global resource consumption, and the consequent environmental degradation and climate change effects, the shift to a circular economy is considered as an urgent need, if we want to ensure a viable future for humans on this planet. Education is our most effective tool when it comes to shaping our future, hence, we must prioritize the readjustment of our current education model, into a system that can nurture young people who are aware of the sustainability challenges that our world faces and who are equipped with ideas, values, attitudes and skills on how to tackle them.
Author: Elisavet Vasileiou (Graduate of Molecular Biology and Biotechnology, youth worker and project manager in EKO)
---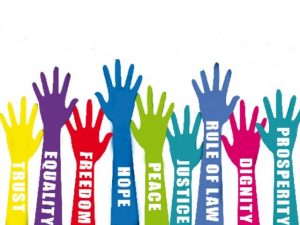 HUMAN RIGHTS
In the historical past, there was no such concept as human rights. Throughout most of history, people acquired rights and responsibilities through their belonging in a group – a family, a caste, a religion, a community, or state. In the wake of World War II, though, the idea of human rights emerged stronger and resulted finally in the document called the Universal Declaration of Human Rights (UDHR): a milestone document proclaiming the inalienable rights which everyone is inherently entitled to as a human being regardless of race, colour, religion, sex, language, political or other opinion, national or social origin, property, birth or other status.
Human Rights Day is observed every year on 10 December — the day the United Nations General Assembly adopted, in 1948, the Universal Declaration of Human Rights (UDHR).
Authors: Gaia Sormani & Rosaria Orsitto (EKO's  European Solidarity Corps volunteers from Italy, who work for the promotion of  youth empowerment and social inclusion, by organizing activities and events)
---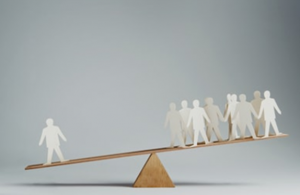 THINK SOCIAL – ACT BUSINESS
"Whenever I see a problem, I start a business".
Social Entrepreneurship is part of the third sector of the economy, the Social Economy that lies between the private and public economic sectors. Social Entrepreneurship has become known over the last decade in Europe and globally, and through its ever-growing implementation for sustainable innovative businesses. Social and Solidarity Economy is defined all the economic activities that are based on an alternative form of organization production, distribution, consumption and reinvestment, based on the principles of democracy, the equality, solidarity, cooperation, as well as respect for people and the environment.
Author: Georgia Gkouva (As a graduate of Political Science & History and political analyst, during her co-operation with EKO, she developed her knowledge and experience on the concept of Circular Economy, Social Entrepreneurship and other projects)
---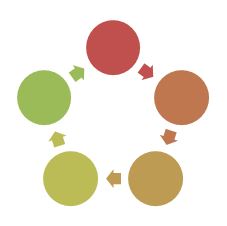 CIRCULAR ECONOMY – CYCLADIC ISLANDS IN TRANSITION
In recent years a particular geographical place in Greece, has demonstrated its potential on the Circular Economy with great success. The Cyclades, an island complex in the Aegean Sea, have many examples about the practices of Circular Economy. Some of these are worth mentioning!
Author: Georgia Gkouva (As a graduate of Political Science & History and political analyst, during her co-operation with EKO, she developed her knowledge and experience on the concept of Circular Economy and other projects)
---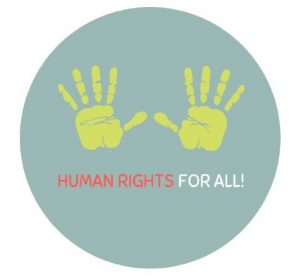 WHAT ARE AND WHERE DO HUMAN RIGHTS COME FROM?
After the Second World War in 1945 and the atrocities that took place, the United Nations decided that it was time to create a series of rights recognising the inalienable dignity of human beings. Free of discrimination, inequality or distinctions of any kind, human dignity from that point onwards are promoted as universal, equal and inalienable.
But the history of Human Rights is much older…
Author: Eva Felix (As an Erasmus+ Intern for EKO, she gained extensive insights in the activities & the promoted objectives and believes of EKO, i.e. life-long learning, non-formal education, intercultural dialogue & exchange, Human Rights and the SDGs)