Erasmus+ KA205– "Intercultural Action Competence Tool" (InterACT)
February 1st 2021 – July 31st  2023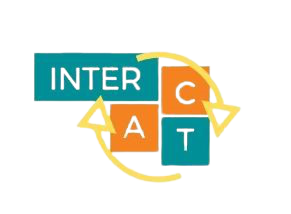 Intercultural Action Competence Tool is an Erasmus+ KA205 – Strategic Partnerships for Youth project that aims to promote and validate the development of Intercultural Action Competences (IAC) for participants in international youth projects, and this way enhance the value of any youth mobility and mainstream recognition of acquired competences through youth work and non-formal education.
Context
Erasmus mobilities are without doubt a European success story. By their very definition, each international youth mobility includes an element of intercultural communication, which leads to intercultural action competence (IAC). In the youth sector, intercultural learning takes place in a nonformal setting and in a quite often implicit way only.
The youth worker needs a simple tool, that allows them to include small modules into their mobility projects, that help them to better promote the learning of IAC. InterAct will help youth workers integrate this element into their projects and therefore increase impact and recognition of their activities with little or no cost or effort.
For the young people, only if they understand the concept of IAC and its applicability in everyday situations, will they become able to make good use of their competence in their lifelong learning process.
Finally, there is a societal need. There is a need for IAC in order to empower people to cooperate peacefully and purposefully with people from different cultural backgrounds, there is a need for better recognition of non-formal learning and there is a need for purposeful cooperation in a globalised economy. The present trend towards global online conferences will increase the diversity of international teams and make this competence even more relevant.
Aim & Objectives
The main aim of InterAct project is to make the process of gaining Intercultural Action Competences explicit and to embed it into a comprehensive learning process, providing thus a tool for supporting and enhancing the value of any youth mobility and make the learning outcomes and impact more sustainable.
The specific objectives of the InterACT are to:
combine the particular strength of nonformal learning with measurable learning outcomes
increase the recognition of the value of youth mobilities and make the learning results transferable into other areas, such as formal learning or employment
help young people have a deeper understanding of the value of intercultural communications and better opportunities to interact purposefully with members of other cultures
help youth workers increase their understanding of IAC and learn, how to apply it in their daily work, in particular, if they are in charge of intercultural projects
make the international mobilities more attractive to the audience, facilitate fundraising activities and strengthen the cooperation within their respective network
make decision-makers more appreciative and supportive of the sector
Partnership
Germany (Lead): KulturLife gGmbH
Greece: Entrepreneurship And Social Economy Group (EKO)
Belgium: Education In An Interdependent World
Netherlands: Rijksuniversiteit Groningen
Netherlands: Stichting yEUth
Sweden: Mobilizing Expertise AB
Ireland: Dun Laoghaire Institute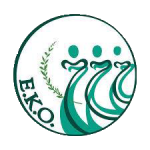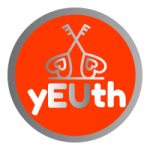 Outputs & Results
During the 2-years duration of the project, the partners will work on producing the following outputs and results:
A. Mobile App "WeDoIt 4.0" to enhance key digital skills of young users
B. An educational movie and accompanying manual "Digital skill-up!" to facilitate trainers and educators in their work with youth, in order to provide effective guidance for their digital upskilling
C. A declaration with policy recommendations targeted at promoting schemes of remote digital jobs and inclusion of young unemployed people
D. An international social media campaign, which will highlight the novel opportunities that emerged in the post-Covid19 era in the business and creative sectors.
E. A series of learning and networking events, during which youngsters from different European countries will test the project's outputs and provide their experience-based feedback, will build networks with like-minded people and boost their digital and creative skills.
"For the Project's Press Release, please click here"
Virtual Meetings
1st Transnational Meeting (Germany)
2nd Transnational Meeting (Netherlands)
3rd Transnational Meeting (Belgium)
4th Transnational Meeting (Greece)
E1: Germany
E2: Sweden
E3: Belgium
E4: Ireland
E5: Netherlands
E6: Greece