EKO, the Entrepreneurship and Social Economy Group, is a Non-Profit Organisation seated in Athens, Greece, with  an extended network of partners across Europe, the Euromed basin, Africa, Asia and the Middle East.
---
Click here for our latest Partner Identification Form (PIF)
---
PIC: 947101405 / OID: E10152078
---
It is the founding member of the Euromed Network of Youth Organizations (Y-NEMO), as well as a founding member of the International Alliance for Peace and Development (IAPD) with members in European and MENA countries. EKO also supports the Observatory to Prevent Extremist Violence (OPEV) as an active member contributing constructively to prevent and combat violent extremism. It is also member of the network of the Anna Lindh Foundation and is honored to display the logo of the European Year of Cultural Heritage (EYCH) for two projects. It has an extended networks of partners in Greece, has an EVS accreditation for sending and hosting volunteers, as well as coordinating EVS projects. Throughout its activities, EKO maintains a special collaboration with Art and Theater Tutors.
EKO`s primary mission is to contribute to the creation of an inclusive society, free from prejudice and discrimination, which will be in the position to develop and grow sustainable living environment. Particularly within Greece, its major concerns refer to the challenge of: (1) youth unemployment and economic obstacles as a result of the crisis and (2) the xenophobic attitudes, cultural intolerance and exclusion created by the migration wave, as well as (3) environmental issues.
To achieve this mission EKO focuses on the following specific objectives:
Empowering youth through non-formal education, training opportunities, life-long learning and fostering active participation and civic engagement

Facilitating intercultural and interreligious awareness and solidarity, especially within Greece and Europe, as well as between Europe and MENA, by providing dialogue platforms, organizing cultural exchanges and tolerance trainings

Strengthening cross-border civil society, through knowledge transfer and sharing of good practices, as well as through collaborative initiatives with its broad network of international partners

Actively support the Sustainable Development Goals (SDGs) and environmental causes
EKO is represented by experienced professionals from various disciplines who are committed to making a difference.
Find out more about WHO WE ARE and WHAT WE DO
---
Who we are?
The Members of the Administrative Board of EKO are education experts, lawyers and female entrepreneurs devoted to the promotion of social economy and sustainability throughout Europe but especially in countries of Southern Europe which face an economic crisis. .
What we do
EKO, the Entrepreneurship and Social Economy Group, is a Non-profit Organisation seated in Athens, Greece, working in the field of youth empowerment, cultural integration and sustainable development.
EKO`s primary mission is to contribute to the creation of an inclusive society, free from prejudice and discrimination. Thus, developing and growing a sustainable living environment.
Over the years, EKO has developed its expertise and know-how within the area of European projects, empowering intercultural dialogue among European youth and citizens.
our team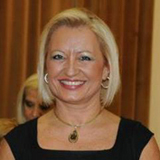 Kitty Panourghia
President
Kitty Panourghia is a social scientist and female entrepreneur, with studies in the field of educational and cultural planning and organization in the context of regional development. 
Stivi Siozopoulou
Vice President
Stivi Siozopoulou is a dynamic professional who firmly believes in the values of female entrepreneurship. She has devoted herself to consistently promoting the role of women in society and the economy.
Laura Arsenis
Treasurer
Laura Arsenis is a fusion of the USA and Europe. Her upbringing was American, based on the values of hard work, equality and community service. As a student of social sciences, she was a civil rights activist.
Eleni Zeppou
General Secretary
A Law graduate of the Kapodistrian University of Athens, a member of the Athens Bar and a practicing lawyer in Athens since 1989.
Elisavet Vasileiou
Project Manager
Eliana Vasileiou is EKO's Project Manager and in charge of the coordination of EKO's team. 
our Volunteers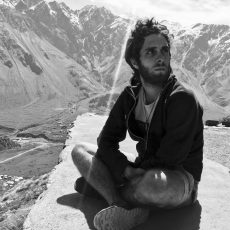 Stefano Esposito
Erasmus for Young Entrepreneurs
Stefano Esposito is a political scientist who graduate graduate in Development and Cooperation at the University of Bologna (Alma Mater Studiorum). He has a deep interest and knowledge as to the MENA region, its developments and international affairs.
View more…
Γιώργος Φλίγκος
Intern
George Fligkos is a…
Michalina Ferdynus
ESC Volunteer
Michalina Ferdynus is a political scientist with an archelogy background. She has graduate in Political Science in the University of Losanne and she is currently working for EKO within the programme of European Solidarity Corps.
View more…